Huawei and ZTE facing EU fines for government subsidies of their devices below cost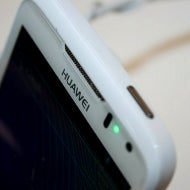 When it comes to unfair competition, the EU has much more stringent laws and safeguards in place than the US - just ask Microsoft or Google, that can't catch a break being chased by EU bodies about unfair advantage practices.
Now it's China's turn, as Huawei and ZTE have been accused to utilize government subsidies to sell their network equipment and phones in the EU below the cost of research and production, thus putting everyone else who doesn't get taxpayers' money, at a disadvantage.
The US already blocked Huawei from critical security equipment tenders, followed by Australia, but it was mostly out of national defense considerations, while the EU is determined to crack on price dumping habits by trading partners, and most of these practices originate from China, its largest trading partner.