How to watch Apple's new 2018 iPhone announcement livestream
22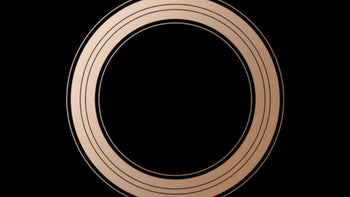 Apple will hold its biggest event for the year this Wednesday and the company is expected to unveil three new iPhones, all with the gesture interface and edge-to-edge design that we saw first in the iPhone X, and we also expect to see a new Apple Watch with a larger screen in the same physical body size.
So... how can you watch the big event that goes under the "Gather 'round" slogan this year?
First, you should know that Apple no longer restricts streaming of its events to Apple devices only, and you can also watch it from a Windows PC. Here are all the supported platforms for this livestream:
iPhone, iPad, or iPod touch using Safari on iOS 10 or later
Mac using Safari on macOS Sierra 10.12 or later
PC using Windows 10 and Microsoft Edge
Streaming to Apple TV via AirPlay requires an Apple TV (2nd generation or later) with the latest Apple TV software or tvOS
Other platforms (like Android and Linux) may also be able to access the stream using recent versions of Chrome or Firefox (MSE, H.264, and AAC required)
Summing it up, you would need the Safari browser on Mac, while on Windows you would need to have Microsoft Edge. On Android, you should be able to livestream via the VLC app.
Keep in mind that the event starts on:
Wednesday, September 12th at 10 a.m. PT | 1p.m. ET
In order to livestream the event, you would need to
This is the place where you will be able to watch the event once it is live.
For the first time this year, Apple will also livestream the event via Twitter.
If you want to join in, simply press the heart button on the tweet that we have linked below:


Will you tune in to watch the event live? What do you think about Apple event, do you find them as fascinating to watch as they were before? Let us know your thoughts in the comments section below.
Recommended Stories