How to enable calls in Whatsapp on Android Lollipop and older
13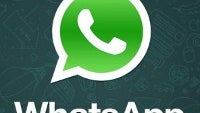 The team behind Whatsapp announced that it's working on a voice calling feature (over the internet, that is) a while back, but most of us still don't have access to the coveted feature. Used by hundreds of millions, it makes sense that you'd want to have that feature as soon as possible, and as it turns out – you can!
Courtesy of
xda-developers' tosunkaya
, a guide outlining how to get the coveted functionality working has been posted to the boards of the forum. There are several methods available, which is always great news, though you have to keep in mind that they all require root to work. If you have that, it's down to a five minute job to force Whatsapp to reveal the hidden code.
Here's how.