How to disable Android Marshmallow's energy saving Doze feature for apps of your choice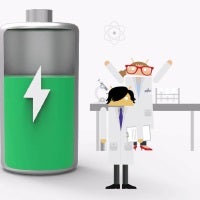 Among the most popular new features that Google added to Android Marshmallow is Doze. This is sort of a 'standby' mode for applications, which lets them drift into a leisury state of executing background processes. Interestingly, Google made it so there's no way to turn Doze on and off, but users are still free to exclude certain apps from the functionality so they can be absolutely sure they won't miss out on any updates from certain applications.
Naturally, disabling Doze for a number of apps means that the feature won't be as effective as it is when it's acting system-wide. But on the upside, you will be getting all the notifications, messages, updates and extra infos from the applications that matter to you. Mind you, though, some app developers can actually set some processes as high-priority ones, which means they become un-Dozeable.
In this brief tutorial, we'll show you how to make use of the freedom given to you by Google to activate and deactivate Doze for specific apps. Head to the slideshow below!