Honor teases a phone with a hole in the display for mid-January 2019
10
Huawei daughter company Honor has just revealed it will be launching a new device in mid-January 2019, and while this would probably garner merely a mention here or there, there's a hinted aspect of this device that would very likely make it quite the intriguing phone.
Judging from the teaser that was released just a while ago, Huawei (and Honor in particular) might be very close to stealing Samsung's thunder and being the first vendor to employ a display with a hole. Samsung revealed its plans to forego the notch trend by coming up with its own pierced displays early next year and put them on the Galaxy S10 & S10+. Dubbed HIAA (Hole In Active Area), this design shtick would allow Samsung to maximize screen real estate by putting the camera under the display, inside the hole. In particular, the camera cutout is seemingly positioned in the upper left corner of the mysterious Honor phone.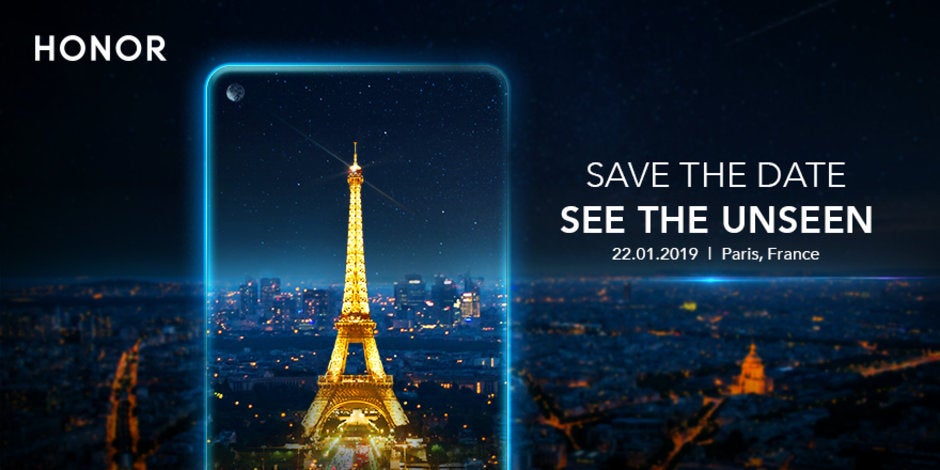 Additionally, the slogan of the teaser, "Seen the unseen", further implies that Honor could be coming up with an intriguing novel device. As the Galaxy S10 family is expected to make the rounds sometime in February 2019, just before MWC 2019, Huawei could essentially be the first big-name vendor to adopt this upcoming design trend. Tough luck, Samsung!
The event will take place on January 22, 2019, so keep your eyes peeled for that one if you wish to see what a phone with a hole in its display might look like.