Honor launches "your first AI phone": the Honor View 10
5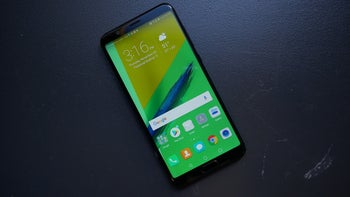 It was back in December of 2017 when Honor
first unveiled
the
View 10
— a smartphone with its own dedicated AI chip (Neural Processing Unit), which offloads AI-specific tasks from the main CPU unit. Now, at CES 2018, Honor took the time at its event to celebrate the launch of the View 10.
So, let's recap.
What is the Honor View 10?
A high-tier phone with a 5.9-inch display with an aspect ratio of 18:9, which means that it's an elongated display. A homebrewed HiSilicon Kirin 970 octa-core processor built on a 10 nm process beats with a frequency of 2360 Mhz and 6 GB of RAM takes care of the background tasks. There is a generous storage of 128 GB and an even more generous battery of 3,750 mAh.
All of this is dressed in a premium metal shell with super-thin bezels, of course. The back, you will notice, sports a dual camera — a 16 MP main sensor and a 20 MP assistive one — for all the fancy camera effects you can imagine.
OK, we've seen great hardware before. What is this AI thing that makes the View 10 so special?
The Neural Processing Unit (NPU) is the main selling point of the View 10. But what does it do? Honor put heavy emphasis on how quick the phone is to detect different scenes for the Camera's auto settings. The View 10 can pick out 13 distinct scenes — snowy, nature, pets, selfies, portrait, text scans et cetera. It is continuously scanning what you are looking at in order to pick the best settings. In fact, the frequency of the scanning process is pretty impressive — 33 times per second. This means that almost every half a second the phone checks your current scene against its exposure, color temperature, and shutter settings.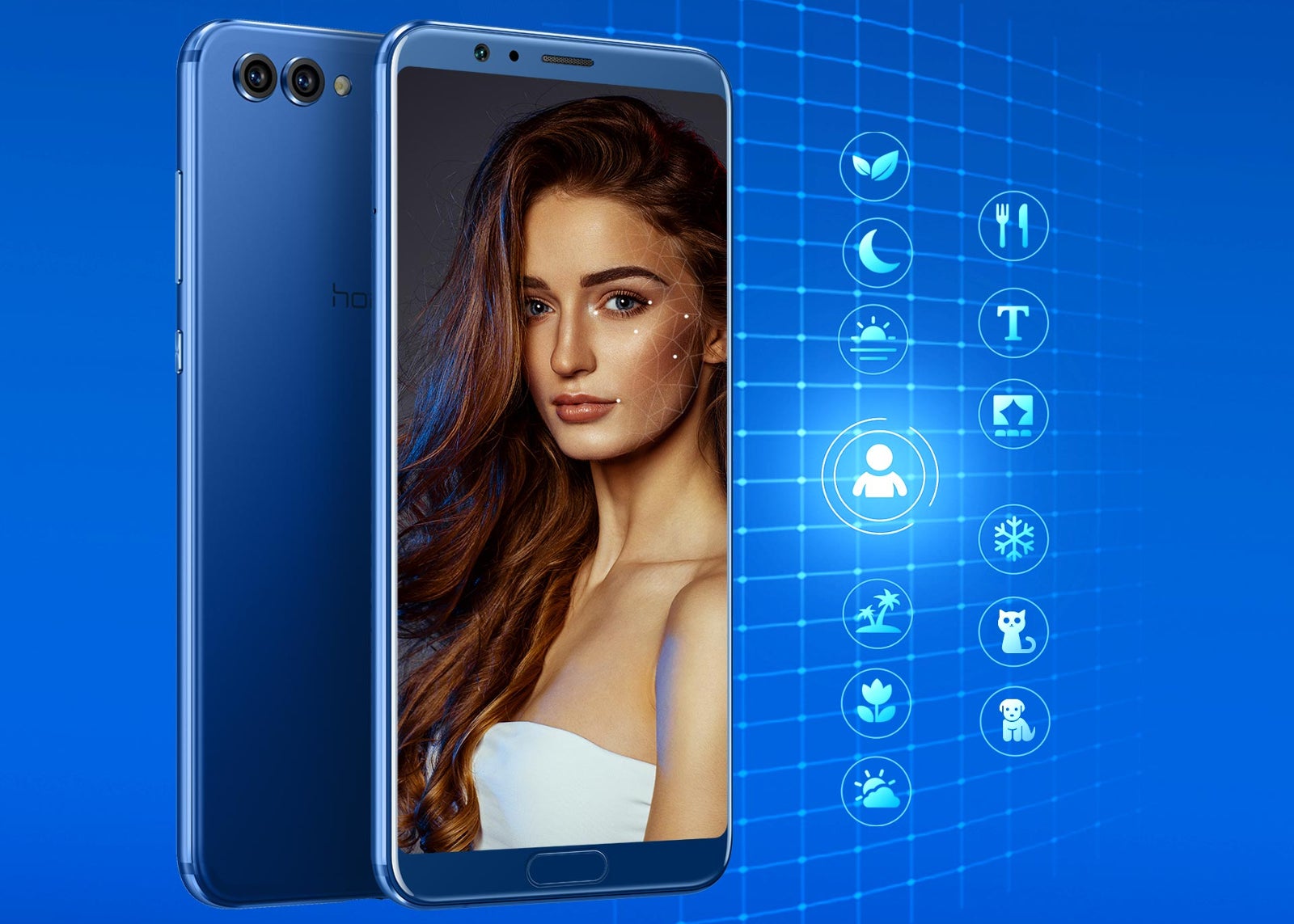 Non-AI related — Honor has also partnered with Snapchat to make selfie sharing easy, with the touch of a virtual button from inside the camera. Now, back to AI.
The NPU is used by the View 10's AI for faster real-time translation — there is a special version of Microsoft Translate up on the Android Play Store that is exclusive to the View 10, allegedly because it's faster and more accurate than your regular Translate.
Of course, you can expect the AI to offer smart suggestions, news, and notifications as it learns more and more about your day-to-day life and what you might need to know. The phone will also smartly manage its massive 3,750 mAh battery for a promised super-long battery life. It will also charge up in a jiffy with Honor's SuperCharge tech.
Of course, we have face unlock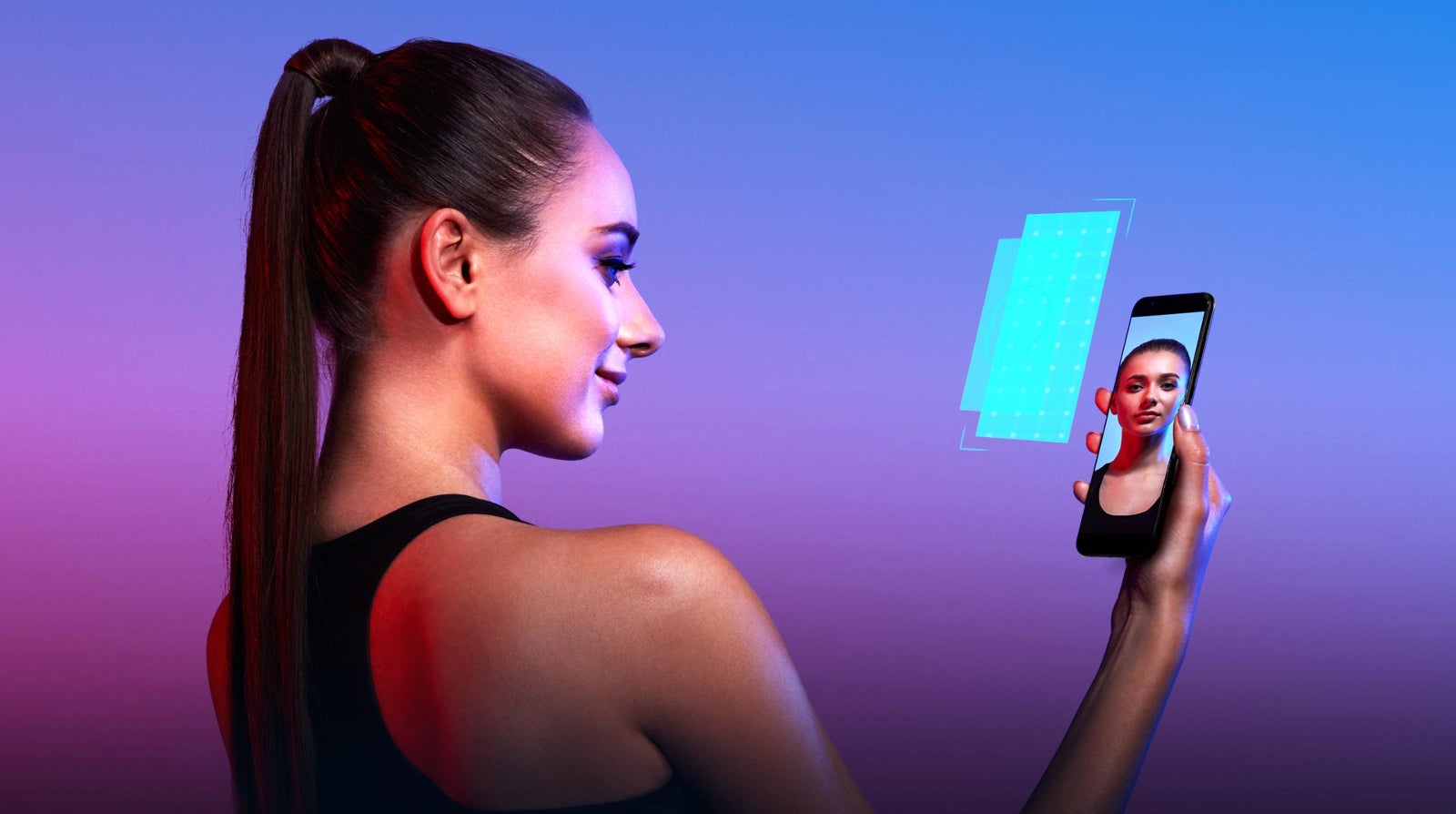 Since unlocking via a facial scan is now a thing, the View 10 will have the feature, too. In fact, it will also travel down to the already-released
Honor 7X
via a software update.
But that doesn't mean that the View 10 will omit a fingerprint scanner. On the contrary — you can use both face unlock and fingerprint scan in conjunction to double up your security.
But that's not all!
Honor will be launching a developer SDK to give devs access to the View 10's NPU. This means that anyone and everyone can build an app that makes use of the phone's AI capabilities. To showcase this, Honor showed the ad for one of its partners — a drone that can be controlled through voice commands over your phone. On the demo video, the drone was ordered to "follow", "take burst shot", and "return home", which is cool, we admit. What other developers do with the SDK, we'll have to wait and see!
Price and availability?
The Honor View 10 is currently available in Europe for €499, which translates to about $600. It will be launched in the US soon, we just don't know how soon yet.