Hibernation Manager puts control over Android's sleeping habits in your hands
5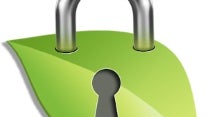 When its screen gets turned off for longer than the blink of an eye, your smartphone is smart enough to know that it's hibernation time and your CPU and app background process must take a light nap.
But what if you wanted more control over the process? It's easy to understand why manufacturers don't put control over hibernation in your hands - after all, it is expected of them to implement algorithms that automatically handle that part without bothering you with complicated toggles. But in Android land, the vendor's will has never been the end of the line.
Thus, Hibernation Manager was born. It lets you choose which settings will be automatically hibernated when you switch your device's screen off, and re-enabled when you turn it on. There's CPU Hibernation, limiting CPU speed to the lowest possible frequency. Settings hibernation can be triggered for Wi-Fi, mobile data, Bluetooth, and sync processes. App hibernation puts apps with background processes such as Facebook and Messenger to sleep. All of this can be switched on or off with a single tap, so if enabling hibernation results in performance problems, you can always get a clean start.
Moreover, Hibernation Manager has a sophisticated, attractive design, and is bundled with thorough descriptions of what each set of controls does. Major props for that!
HM is free to use, although "unlocking" 100% hibernation requires a one-time payment of $1.90. It also works with rooted devices only. There are ways this app can go before it can be considered a real alternative to a proven app like Greenify, but Hibernation Manager is off to a strong start for sure!