Here's how to download and install iOS 10 Public Beta/Developer Beta 2 on your iPhone or iPad
2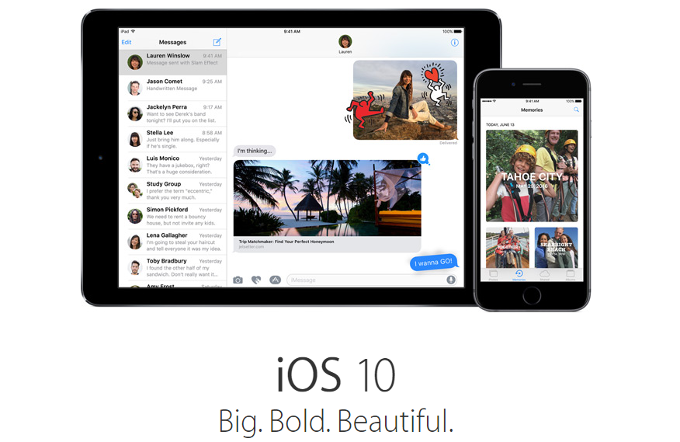 In case you missed the memo,
Apple unleashed its iOS 10 beta
to the public yesterday. That's the second year in a row Cupertino has allowed any willing iOS users that are not enrolled in its developer program to take part in the field tests of iOS. Indeed, there are certain workarounds that allowеd impatient users to get the developer beta on their iPhones, but the public one is a lot easier to install.
That said, we need to make something clear - iOS 10 Public Beta = iOS Developer Beta 2. Both of these are rolling under the same build number, 14A5297C, so just have this in mind. As far as what the differences between the first dev beta and the latest public beta/dev beta 2 are,
here's what's new
.
What are the prerequisites to take part in the beta testing of iOS 10 Public Beta 2? Well, the most important one is owning an eligible device. You can get iOS 10 up and running on:
iPhone 5 or newer
iPad mini2 and newer
iPad 4th gen and newer
iPd Touch 6th gen and newer.
The other important prerequisite is a glaring one. MAKE A BACKUP, PREFERABLY A FULL ONE IN ITUNES! It won't hurt but will likely save you a lot of headaches if something goes haywire!
How to install iOS 10 Public Beta from scratch


How to install iOS 10 Developer Beta 2
if you are already running the beta

If you are already running the first developer beta of iOS 10, you just need to head to Settings > General > Software Update. You should be seeing the second beta available there as an over-the-air update. Promptly download and install it.