Hello there #2: Microsoft to lay off thousands of employees because of the cloud
6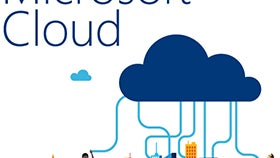 According to TheVerge, Microsoft is about to lay off thousands of employees soon due to a reorganization that aims to put emphasis on Redmond's cloud business. Tha majority of the staff that will be let go is part of Microsoft's sales workforce.
While there's no information about the specific amount of people that will be sent home with a pink slip in the pocket, it's heavily hinted that the final tally will reach the thousands though it likely won't exceed 3,000 positions. That's around 10% of the company's sales staff.
"Microsoft
is implementing changes to better serve our customers and partners,"
a Microsoft representative told CNBC.
"Today, we are taking steps to notify some employees that their jobs are under consideration or that their positions will be eliminated. Like all companies, we evaluate our business on a regular basis. This can result in increased investment in some places and, from time-to-time, re-deployment in others."
As pointed out by TheVerge, Microsoft's reorganization effort is due to the positive performance of the software giant's cloud-based services. Cloud-related revenue has scored a 15% increase whereas earnings attributable to Microsoft's Azure having an unprecedented 93% increase in the last fiscal quarter.
Aside from the amount of pink slips Microsoft's about to print, another thing that remains unclear is if another
"Hello there" memo
is going to be given out to the laid-off staff.