Has Apple fixed a glitch that prevented Apple Pay users from adding credit cards following a reset?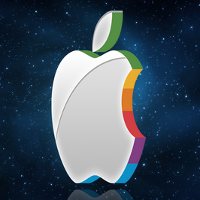 An Apple Pay glitch for which Apple had no fix, was forcing the company to issue replacement phones. Apparently, following a factory reset to an
Apple iPhone 6
or
Apple iPhone 6 Plus
, Apple Pay users weren't able to add new cards to the mobile payment system. A few pages of threads related to the issue can be read at the Apple Support Communities forum.
One iPhone owner wrote that he had to get a new phone from the Apple Store. He wasn't alone. But while some were lucky enough to receive a brand new Apple iPhone, others had to accept refurbished units. Thankfully though, all of the drama might be over with. One "hot off the presses" post from someone with the same problem, says that Apple has finally fixed the issue. This person says that the problem came from iPhone owners who had the misfortune to restore their phones at the same time that the company incurred some sort of problem with its servers. This gentleman claims that he can now add cards to his phone.
If you've been unable to add cards to Apple Pay following a reset of your phone, check now to see if your handset still won't accept the cards. Let us know what happens by dropping your comments in the box below. In the meantime, we will wait to see if Apple has anything to say about this glitch.
source:
AppleSupportCommunities
, via
9to5Mac
,
SlashGear