Has ASUS's PixelMaster technology mastered low-light photography? You be the judge
30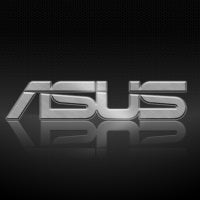 ASUS is introducing a new take onlow-light photography in its ZenFone smartphones. It's theso-called PixelMaster technology, and Malaysian website SoyaCincau sampled it for the rest of the world to see (ZenFones are only selling in Taiwan for the time being).
Instead of bigger pixels like HTC's controversial UltraPixel technology, ASUS opted to use nearby pixels to capture more light. Now, we don't exclude the possibility of the company arranging the room in which the sample was taken as to present the PixelMaster camera at its peak abilities. But the result we're seeing is downright impressive, both on paper and on screen. There's a whopping 400% increase in brightness reported by ASUS, which is pretty hard to judge, but from what we're seeing, there's very little noise, and theobjects in the photo look like they are lit up by a light source.
So far, so good, but ASUS's shoot-in-the-dark camera leaves us with mixed feelings, and here's why. The extra light comes at the price of an extreme reduction in resolution. If you are shootingwith the ZenFone 6's 13MP camera in PixelMaster mode, you will obtaina puny 3MP image, while the ZenFone 5's 8MP camera churns out 2MPphotos. Remember the last time you took a native 2MP photo? Ours wasin 2005, when the Sony Ericsson K750's 2MP auto-focus camera was allthe rage. We still remember it fondly, by the way.

ZenFone 5 low-light camera samples with (right) and without (left) PixelMaster technology.
Then again, having a smaller, butwell-lit photo in dark occasions is more preferable to having amessy, noisy 13MP photo with terrible colors. In addition, theZenFone's camera software appears to be very feature-rich, withhigh-end cameraphone staples such as Time Rewind, DoF, Miniature,Smart Remove, and the immortal GIF animation. Mind you, the ZenFoneis ASUS's newest budget series, with the ZenFone 6 priced a mere$230, and the ZenFone 5 costing $166 off-contract in Taiwan.
source: SoyaCincau