Harvest Moon: Light of Hope farm sim lands on Android and iOS
2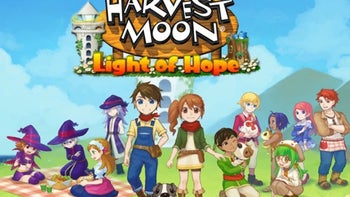 Harvest Moon: Light of Hope is the third games of the Harvest Moon series that gets ported to mobile devices. The game was initially launched on the PC, last year, and consoles (PS4, Nintendo Switch) in 2018.
One week ago, publisher Natsume launched Harvest Moon: Light Hope on iOS devices and said that Android users will be able to download it one week later. Starting this week, the game is available for $14.99 via App Store and Google Play Store.
In Harvest Moon: Light Hope, players must collect materials to rebuild a town and restore a lighthouse. Meanwhile, villagers will offer you quests that will allow you to unlock new areas and items if you complete them.
Just like in every other farm sim game, Harvest Moon: Light of Hope lets players grow and mutate crops. Many events and unique festivals will offer unique quests and bonuses.
Although the game should be compatible with all most devices running Android 5.0 or later, developers say that Harvest Moon: Light of Hope may not work on some even if the installed Android OS is within the supported range, so keep that in mind before buying it.