Hanx Writer now brings those old-style typing sounds to certain iPhone models following update
0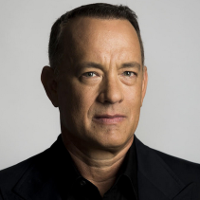 Back in August, we told you about
Hanx Writer
. This is the app, created by actor Tom Hanks, that allows those typing on the Apple iPad
to re-create the sound and look of typing on a vintage typewriter
. The free app does offer some in-app purchase options, including additional sounds and fonts. The app was an immediate success, and even was the most downloaded iPad app at one point.
Now, an update to the app allows those using the
Apple iPhone 5
,
Apple iPhone 6
and
Apple iPhone 6 Plus
to download and install Hanx Writer. The update also includes keyboard extensions so that you will be able to use Hanx Writer on some of your favorite apps. We should point out that the keyboard includes some of the modern conveniences that we've all grown accustomed to, such as auto-correct and a delete key.
Hanks has quite a collection of vintage typewriters and many of us still remember the clickety-clack of a manual machine, along with the bell and other sounds unique to the experience. You can recreate the sound and look once again with the Hanx Writer. Adding iPhone support should open up the app to millions of potential new users. Will Hanx Writer be able to recreate the success it had on the iPad? Another interesting question is whether we will see it made available for Android tablets and phones.
Download Hanx Writer from the Apple App Store
source: HanxWriter