Handyscan makes your Windows Phone 7 device a mobile document scanner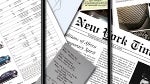 Windows Phone 7 started with most of the important apps covered out of the box, thanks to the cash bonanza that Microsoft is pouring on developers. Still, there are some essentials that we are used to take for granted on iOS and Android, but compelling alternatives were lacking for WP7.
Handyscan comes to remedy one of these omissions, with its ability to scan multiple page documents, bind them together, and send via email as a JPG or PDF file. The resulting pages can be aligned, cropped and rotated, and even text can be inserted into them with the "typewriter" function. Thus you can fill in forms with no pen, quickly send pages, and many other things.
Now add an optical character recognition function, and we are sold.
via
WMPowerUser