Hack for the Motorola DROID 2 enables FM radio functionality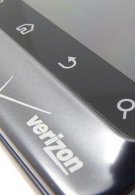 There might have been some Motorola DROID 2 owners who were bummed out by the lack of FM radio support by their highly prized Android smartphone – especially more when DROID X owners seem to flaunt its functionality. However, it appears as though that the playing field is now going to be the same in this category as a recently discovered hack enables this functionality on the DROID 2 as well.
In order to get it, you'll need to first have a rooted handset in hand and to carefully follow the instructions for the hack over on xda-developers. Although this might appeal to some owners and not all, just know that you run the risk of potentially harming your smartphone during the process; while also possibly voiding your warranty as well. So if you're fine with that, by all means follow the explicit instructions to get this feature up and running on your DROID 2.
Motorola DROID 2 Specifications
|
Review
source:
xda-developers
&
BGR