HTC's Sense Companion virtual assistant app now available for free from the Google Play store
1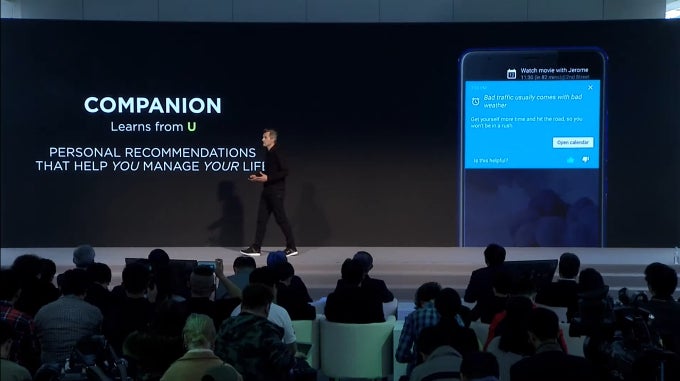 With the recent
HTC U Ultra
and
HTC U Play
, HTC debuted a new virtual assistant called Sense Companion. Previously exclusive to these devices, the app has been published in the Google Play store and made available for other HTC devices, including older models like the
HTC 10
and One M9.
Sense Companion works like Siri and
Google Assistant
, two virtual assistants which are quite familiar at this point. It learns from users' behavior and data in various ways to grow into recommending personalized suggestions and contributing relevant information – for example, offers for nearby places to eat at, based on your location and visiting history. Or issuing reminders to charge your device at certain times if your battery power is consistently low or your schedule contains an event that may run late and find you with insufficient battery.
The Sense Companion can be grabbed for free from the Google Play store (
link
).
ALSO READ