HTC's November revenues exceed expectations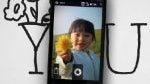 At the risk of stating the obvious, we have to say that HTC is enjoying a truly meteoric rise to become one of the major players in mobile technology. November brought them more record-breaking revenues, as they surpassed analysts' forecasts by 4 to 10%.
In November alone, HTC earned the equivalent of US$1.258 billion, beating their previous record-breaking month in October. Again in December, they are expected to earn between US$1.09 and $1.16 billion, giving them a truly game-changing
Q4 in 2010
.
Perhaps HTC has been hesitant to dive in head-first, as their supplies have often
fallen short
of demand. Now that they are expected to move 8.5 million units in the first quarter of 2011, they are revising their cautious strategy.
On Thursday, December 9, HTC is hosting a Partner Strategy Summit for its suppliers. There they will bring together all of their component suppliers, including chips, touchscreens, software, cases, and cameras, to make sure that everyone is prepared for a busy 2011. Now will you give us an HTC tablet?
source:
DigiTimes