HTC releases kernel source for 8 devices
0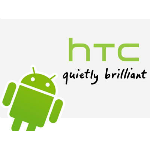 Everybody loves a good custom ROM and there's no better path to a custom ROM than to have the source code released from the manufacturer, and now we've got 8 more devices from HTC with open source kernels.
Yesterday, HTC released the kernel source code for 8 devices in total: 7 phones and 1 tablet. On the phone side of things, we now have source code for the original
HTC Incredible
as well as the
Incredible S,
the newly released AT&T
HTC Vivid
(which had prompted a trademark lawsuit threat from the
porn company
of the same name). Also, there is code for the
Desire S,
the
Sensation
, the
Explorer
, and one of the HTC Facebook phones, the
ChaCha
(because everyone is clamoring for a custom ROM on that phone.)
As far as the tablet, this one could be interesting because it's the
HTC Flyer
. It would be pretty awesome to see an Ice Cream Sandwich ROM built for that.