HTC prepping a 4G LTE Windows Phone and a flagship Android 4.0 ICS device for AT&T?
13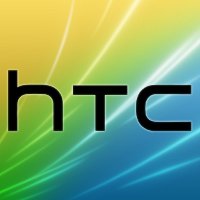 If you're a fan of HTC, you'll no doubt be especially invigorated by the news that's pouring out this morning about the potential devices that's coming to AT&T next year. Although they're nothing more than rumors for now, we're sure anticipation will surely ensue as the time gets closer and these devices become official.
Right now, the HTC Titan is undoubtedly one of the few high-spec'd Windows Phones on the market right now, but according to BGR's trusted source, the carrier is apparently going to get an even better device early next year. Currently, there's no name for this alleged device, but it's being prepped as
HTC's first 4G LTE Windows Phone for AT&T
. Specifically, it'll have similarities to the already established HTC Titan, like a monstrous 4.7" display, but it'll differentiate itself substantially with its 4G LTE connectivity. As it stands, it's believed to launch on
February 5th
of next year – so a potential announcement at CES in January is possible.
Meanwhile, if you're more interested in Android powered smartphones, then the
HTC Elite
will more than likely appease your appetite, since it's billed as
HTC's flagship device for the first half of 2012
– and bound for AT&T's lineup as well! Specs are rather light with this one, but it'll apparently going to be an
Android 4.0 Ice Cream Sandwich device with Beats Audio support
. Currently, it's regarded as the HTC Elite, but it may also be launched as the "
HTC Congressional
." As for its potential arrival date, it's currently believed to launch either in the
first or second week of April
.
So there you have it folks, if you're an AT&T customer, you have something to look forward to the new year. And of course, knowing that CES is literally right around the corner, we're certain that we'll be hearing plenty of good news regarding these two AT&T bound devices.
source:
BGR