HTC posts record sales in July, acquiring cloud-centric Dashwire
2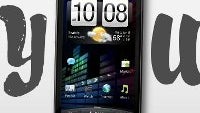 Taiwanese phone maker HTC posted
record sales in July
reaching nearly $1.56 billion (T$45.11 billion), growing 83.3% year-on-year as Android sales remained strong. In June consolidated sales of the company stood at $1.55 billion. The company's current high-end offerings include the HTC Sensation and HTC EVO 3D, both of which rely on dual-core processors and offer the company's latest Sense UI 3.0.
HTC has also announced
plans to buy Dashwire
, a Seattle-based company focusing on delivering content from the cloud to various web-connected devices, for $18.5 million. The acquisition will help the Taiwanese company to widen its cloud offerings as Dashwire could bring valuable insight on syncing devices, but the move could also be seen as muscling up HTC's innovation efforts and might help the company in its court struggles as Dashwire has licensed patents from Intellectual Ventures.
"People want access to all of their important content wherever they are on any device. The addition of Dashwire's cutting-edge sync services and deep mobile cloud experience strengthens our ability to deliver these services,"
HTC commented. Dashwire's cloud syncing services will be built in to extend
HTC's Sense UI
.