HTC plans to be aggressive with Windows Phone 7 - wants to grab a 5% share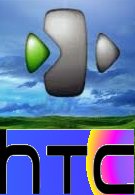 With a new platform expected to make it presence known this holiday season, HTC is banking to be one of the prominent figures when it comes down to Windows Phone 7. Since this is going to be a new venture for mostly everyone, the Taiwan based company is looking to grab the bull by the horn and ride it to a sizable market share.
Mohammad Kais Zribi, HTC's Middle East and North Africa regional director, said that the company is aggressively moving to build market share – and naturally, Windows Phone 7 is on their list. He said, "We will be launching Windows Phone 7 handsets next month and we will be concentrating on Android and Windows segments. So far we have launched six models and around five more models by end of the year."
It appears as though they're trying to get their worldwide market share from 1.8 percent right now, all the way to 5 percent – with a share of 10 percent expected for the Middle East and Africa alone. There is no doubt that they can achieve this if they continue their current path of crafting top notch handsets.
via
WMPoweruser