HTC comments on Micgate - the One might get a new microphone after current stock is exhausted
16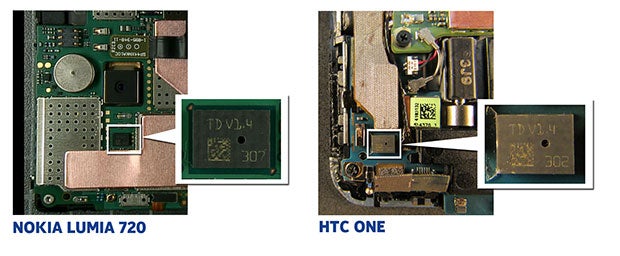 HTC took to the airwaves explaining that the court order against ST Micro's microphones in the HTC One,
which Nokia seems to have exclusive rights over
, won't affect the stock of its flagship.
First off, we have the already produced units, then the microphone inventories it has amassed for continuous production, plus HTC is talking with the manufacturer how the sales injunction would hit the current contract, and at the end it can explore other supplier options for the high dynamic range microphones. This type Nokia codeveloped and debuted with the
808 PureView
, then put in the
Lumia 920
, and finally the
720
, which sports the exact same units that the HTC One has.
The dual-membrane
mics allow picking up wider sound range
, thus recording fuller audio without distortion, and are responsible for the stellar call quality on the HTC One,among other niceties. Here's the full press release on the Micgate situation, straight from HTC:
In light of several misleading stories regarding a recent injunction obtained by Nokia against STM (a supplier of components to HTC in The Netherlands) HTC looks to clarify the following points:

-Nokia has NOT obtained an injunction in The Netherlands, or anywhere else, against the HTC One.
-The Dutch proceedings were brought by Nokia solely against STM. HTC was not sued by Nokia in the Netherlands.
-The Dutch injunction prohibits STM from selling certain microphones to any company other than Nokia for a limited period.
-The judgment against STM states that HTC can continue to use microphones already purchased from STM in its products, because they were purchased in good-faith. Nokia's attempt to obtain a recall of microphones already sold to HTC failed.
-HTC will transition to improved microphone designs once its inventory of STM microphones is exhausted.