HTC announces new smartphones

Today HTC hosts a product launch event in London, UK. As it was expected thanks to leaked spy photos, the Taiwanese manufacturer announces a few new Windows Mobile phones.
The
HTC Touch DUAL
is a slider-variant of the Touch, upgrading it with 3G support. It uses second generation TouchFlo interface, which would allow for more actions based on the finger moving across the QVGA touch display. The Touch DUAL will be available in two versions, one with standard numeric keyboard and one with SureType-like QWERTY, made of 20 buttons with 2-characters on each. Unlike the BlackBerry SureType, this one would use the standard T9 predictive system.
HTC Touch Dual Specifications
The
Touch
which has been available in Black and Green color versions will now also be available in Artic variant.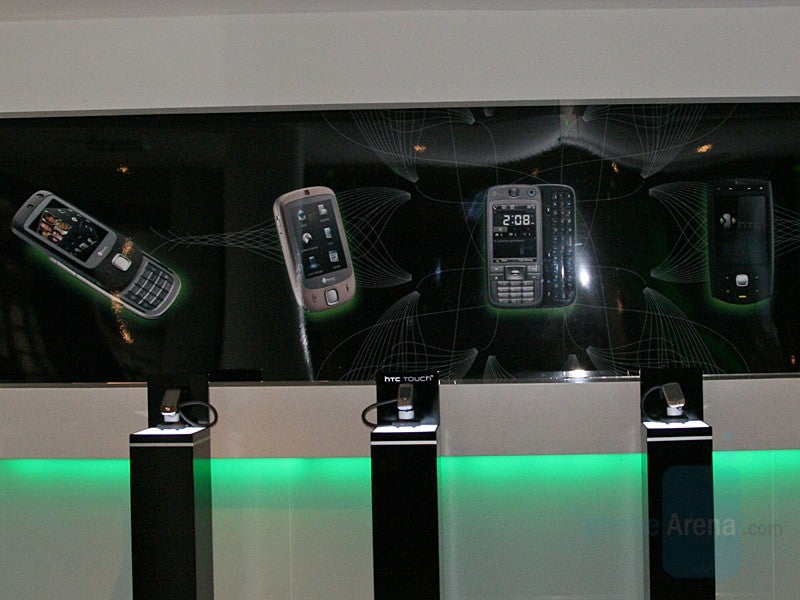 HTC Touch Slide, Touch (Artic), S730 and P6500
The
HTC S730
is the successor of the S710 Vox, upgrading it with 400 MHz processor which should be enough for the added 3G functionality. Otherwise it has similar design and features to its predecessor.
HTC S730 Specifications
The
HTC P6500
is a huge WM6 Professional device with 3.5" QVGA display.
Specifications
Expect more details and our hands-on report on the new HTC phones later!