HTC One X+ and One X might not be updated to Android 4.4 KitKat, and neither to 4.3 Jelly Bean
50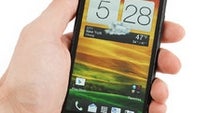 If you own an
HTC One X
or
One X+
, chances are that your device is already running Android 4.2.2 Jelly Bean. But what's next? Unfortunately, it looks like there's nothing next, at least not when it comes to official software updates.
HTC UK and HTC Netherlands have seemingly confirmed on Twitter that the two smartphones (released in 2012) would not be updated beyond Android 4.2.2 Jelly Bean and Sense 5 UI. Of course, both handsets should be perfectly capable of running 4.4 KitKat (since they feature quad-core processors and 1GB of RAM), so HTC's decision - assuming it's final - is a bit weird. Sure enough, custom, unofficial Android 4.3 and 4.4 ROMs for the One X and One X+ will be available, but, still, nothing beats a software update that comes straight from the manufacturer.
Maybe HTC will change its plans regarding these two handsets - it wouldn't be the first time when something said on Twitter is eventually retracted. We'll keep an eye on this to see what happens.
sources:
HTC Netherlands
(translated),
@LlabTooFeR