HTC One (M8) price and release date
4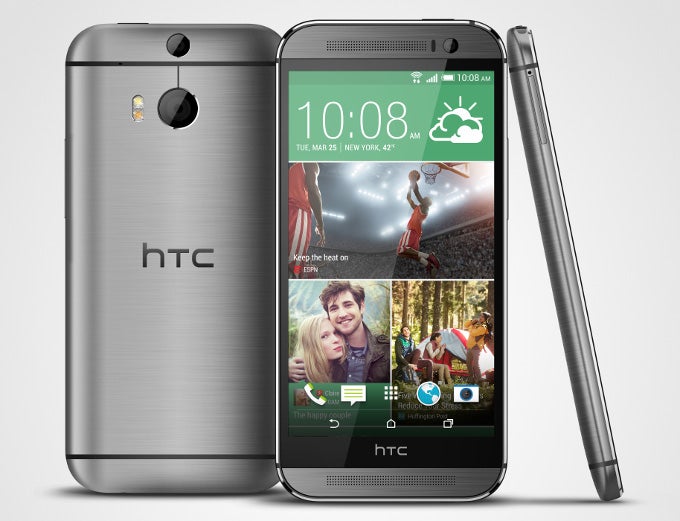 As thorough the rumor mill was before the actual announcement of the all new
HTC One 2014
, we never really knew what exactly to espect when it came to a price and release date. Luckily for all of us, this is no longer the case.
Unlike its many rivals, HTC is making the One 2014 available
effective immediately
as of this writing. Obviously, no simultaneous global roll out is in store, but those of you in the US or the UK can already grab a unit, and there are three distinct versions to pick from. That's right, three. Following up on past efforts, HTC is once again making Google Play and Developer versions available, today. How much? Where? When? Answers to those questions can be found right below.
Price and release date
$649 without a contract. That's how much you'll have to dole out for either the standard or Developer Edition HTC One 2014. And while the latter will be available directly from HTC.com, the former will be available through the major four in the States -- Verizon, AT&T, Sprint, and T-Mobile. There's more to this, however.
For starters, the big four will all obviously offer the new One with a 2-year contract. Pricing is set at either $199 or $249 "depending on the carrier", meaning that we still don't know
all
the specifics. In any case, Verizon is getting a short retail exclusive on the One, and will have the flagship up for grabs starting at 1:00pm on March 25. At virtually the same time, both AT&T and Sprint will simultaneously launch the One for online orders (but not T-Mobile for another month), and it won't be until Aprill 11 that the aforementioned trio all have HTC's new device for sale at their brick-and-mortars.
As per usual, the Google Play edition HTC One 2014 will be available starting today through Google's online store at a $50 premium, or $699.
The UK is also set for a simultaneous launch starting March 25, though details as to where one might pick the new HTC One are still scarce, so bookmark this page and keep checking back for more information.