HTC Aria firmware download available, brings OTA updates to the handset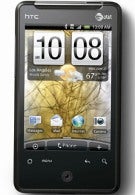 After a brief problem with the download link, the HTC Aria firmware update is available again on HTC's website. It is a pretty minor bug fixer, but anything to make our handsets better is welcome.
The download brings over-the-air (OTA) updates to the handset, a Bluetooth fix, and a Calendar repair for recurring meetings to sync properly with the Microsoft Exchange Server.
That's all, folks. If you are an Aria owner, head over to the link in the source, and follow the step-by-step instructions for downloading and installing the file. At least after you install it, you will be able to get the next update OTA.
source:
HTC