HMD may launch a new Nokia 3 smartphone later this year
4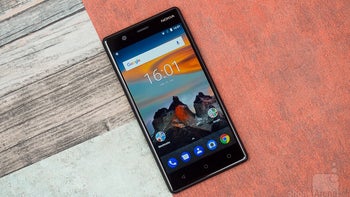 HMD Global made a habit of launching beefed-up variants of its Nokia-branded smartphones. It happened with the
Nokia 6
, Nokia 7 and
Nokia 8
, and it's about to happen again with the
Nokia 3
.
Nokia 3 is more of an entry-level rather than a mid-range smartphone, which made its debut on the market about a year ago. The phone embeds a 1.4GHz quad-core MediaTek MT6737 processor, 2GB RAM, and 16GB expandable storage.
Well, it looks like HMD Global plans to launch a better-specced version of the low-end device, which will be named Nokia 3.1 or Nokia 3 (2018). The name of the unannounced smartphone has been recently spotted in the user agent, but other than that we don't know anything about it yet.

In the same piece of news, Nokia 3 may not be the only HMD smartphone to get an improved version this year. The company's CMO Pekka Rentala confirmed not long ago that a Nokia 5.1 (Nokia 5 2018) may be in the works as well.