Gresso Regal R1 is a titanium-made Android smartphone that costs $3,000
33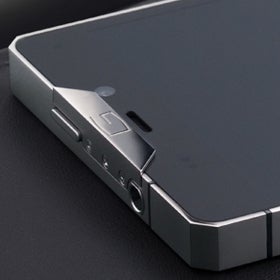 Russian-based luxury phone maker Gresso recently introduced a brand new smartphone called Regal R1. Measuring 143.2 x 70.2 x 8.8 mm, the R1 is presented as the thinnest luxury phone available. The handset is manually assembled, being made out of titanium - which offers extra protection against drops and bends.
Specs-wise, the Gresso Regal R1 won't wow anyone, but still has a lot to offer (for a luxury product). It comes with a 5-inch Full HD (1080 x 1920) Gorilla Glass display, 5 MP front-facing camera, 8 MP rear camera, 2 GB of RAM, and 32 GB of internal memory. The handset is powered by a quad-core 1.5 GHz processor of unknown provenience, and runs Android 4.2 Jelly Bean (that's a downside for most of us, but probably not for those who usually buy luxury phones).
Some of Gresso's handsets released in the past were outrageously expensive (how does
$50,000 for a feature phone
sound?), but the Regal R1 costs
just
$3,000. Only 999 units are being manufactured, each having its individual number engraved on a titanium plate on the back panel. You can order a Gresso Regal R1 right now at the source link below - free worldwide shipping is included (not that it really matters when you're paying $3,000 anyway).