Google's got a new free-music promo for Chromecast and Chromecast Audio owners
1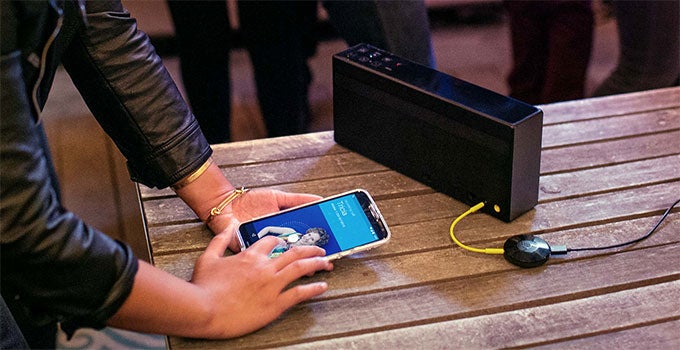 When it comes to ways to get content from your phone onto the big screen of your living-room TV,
they don't get more convenient than Google's Chromecast
. Between tight integration with popular Android apps, a really simple setup process, and an impressively affordable price tag, there's a lot to like here. And over time, Google keeps making Chromecast ownership an even more attractive proposition through
the deployment of freebie offers
: maybe you get a free Google Play movie rental, or trial subscription to some premium service. That latter category is just what we're talking about today, as one of Google's latest Chromecast offers arrives.
If you live in the US, and you've got either a traditional Chromecast or the hi-fi Chromecast Audio, Google's got a new offer just waiting to be redeemed.
Fire up the Google Cast app on your phone or tablet, or visit Google's Chromecast offer page through your Chrome browser on a PC, and you'll see a new two-month free trial of Pandora One just waiting for you to take advantage of it.
Unlike standard Pandora streaming, Pandora One
removes advertisements from its listening experience
, while also giving users more opportunities to skip unwanted tracks (and hopefully find something a little more to their tastes).
Admittedly, this isn't a particularly high-value giveaway: normally costing about $5 a month, this two-month trial represents just a $10 freebie. That said, free is free, and if you've already got a Chromecast or Chromecast Audio, why not take Google and Pandora up on their offer?
source:
Google
via
Android Police