Pandora to test an ad-free "day pass" for 99 cents
8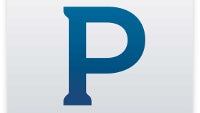 If listening to ads is ruining your Pandora experience, the music streamer is going to offer a day pass for 99 cents that will give the buyer a day's worth of tunes uninterrupted by commercial messages. The information was seen on a slide showed to investors by the company's Chief Product Officer, Chris Phillips, on Thursday during Pandora's investor day.
While the timing of the day pass is unknown, Phillips mentioned that the ad-free Pandora would be perfect for a summer BBQ so that guests aren't bothered by the ads. That obviously tells us to expect this to be offered some time during the summer. In addition, there is discussion inside Pandora as to whether the pass should last for one day or for three days. The 99 cents that Pandora is planning on charging for the pass might be different as the company tests different pricing tiers.
Pandora is currently a free download for iOS, Android, Windows Phone and BlackBerry powered devices. Those signing up for free have to listen to ads that play after several songs are heard. For $4.99 a month, listeners can sign up for Pandora One, which offers ad-free streaming along with more "skips." The majority of Pandora users opt for the free service.
"Pandora is committed to delivering an effortless, personalized experience and we recognize some consumers may want an ad-free experience but don't necessarily want to commit to a subscription. This offering will allow consumers to choose and explore what is right for them or suits a particular event or experience. Pricing and exact timing are yet to be determined but we expect it to be available later this year."-Pandora spokesman
source:
GigaOm