Google's experimental new Search app is lighter, prettier, and probably not made for you
2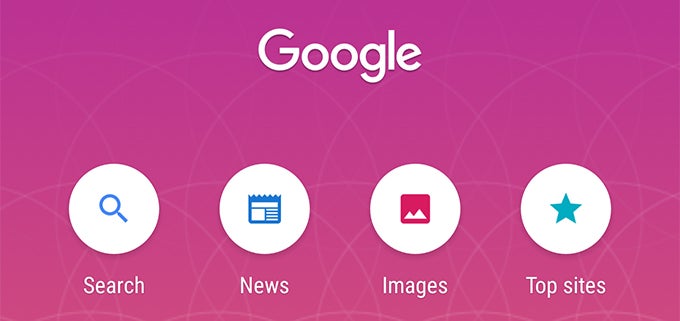 Google's Search app on Android has been more than just a native interface for the company's flagship product for years now — opening it instantly provides you with info about traffic, weather, as well as whatever interests its algorithms have detected. And all that is good and well, except it also means the app has become a bit bloated with features many will never use, which also happen to eat up precious data.
Thus, Google has decided to follow in the footsteps of other companies, including Facebook, Microsoft, and Twitter (
sort of
), and has started testing a new, lighter Search app. Search (Test App), as it's currently called, offers users a number of data-saving and customization features not present in the current Google app.
For starters, the home page isn't full of Google Now cards, but instead offers different, user-customizable bubbles corresponding to different functions: Search, Weather, Translate, News, etc. The search bar is at the bottom where it's much easier to reach, and the background can be changed by the user — something we haven't seen since the days of iGoogle.
And thanks to the built-in data saving features, this is the first time ever an official Google mobile app offers Instant Search — something which, ironically, Google killed off just a couple of weeks ago because it never worked on smartphones. Search suggestions also don't take up half your screen real estate since they appear as horizontal bubbles right above the search bar.
So the good news is that this app offers some major improvements upon its mainstream counterpart. The bad news, however, is that even if/when it's out of beta, many of you won't be able to officially use it.
Right now, the app is only available for opt-in testing in Indonesia, and all signs point towards it not being available outside that country (and maybe India as well). However, you can still manually sideload the app and try it out for yourself via the source link below, but be aware that it's still in the very early testing phase, so bugs may be abound.