Google's answer to Periscope is YouTube Connect?
3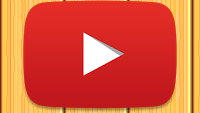 Live personal streaming was arguably the biggest thing to come from social media last year. Apps like Meerkat and Periscope turned anyone into a video streaming star. And if you have a bit of an ego, like the CEO of a certain carrier, your whole day can be on Periscope as followers get to watch you handle even the most mundane task.
Meerkat was pretty much crushed by Twitter owned Periscope. With the latter, your streaming feed can be watched on Twitter by your followers, or shown in private to people you select. Those with the Periscope app can watch replays of interesting videos on demand. While
Meerkat is in the process of reinventing itself
, a big company is rumored to be prepping an app that will be a competitor to Periscope.
A report published today says that Google is working on YouTube Connect, a live streaming app that will challenge both Periscope and Facebook Live. You should be able to log in using your Google or YouTube account, and quickly start live streaming. A news feed allows you to track the latest videos from your friends or from accounts you follow. Live streams can be watched from the YouTube Connect app, and from YouTube.
YouTube already has live streaming capabilities from its Creator Studio feature, but it is not competitive. And that is why YouTube Complete is reportedly in the works. While there is no specific launch date, there is some talk that YouTube Connect will be out around the time that Google I/O begins this year. The developer conference
runs from May 18th to May 20th
.
Thanks for the tip!
source:
VentureBeat