Big changes coming to live streaming app Meerkat
0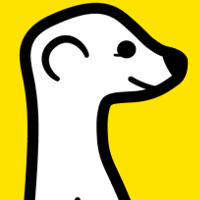 Meerkat, one of the original live streaming apps, is making some big changes. According to CEO Ben Rubin, outside of some high profile users, the number of live streamers is not anywhere near the numbers that Rubin expected. Meanwhile, those who are streaming day-to-day appear to be using Twitter's Periscope service, or employing Facebook Live.
Since live streaming has not become a "self-sustaining new network," Rubin has a plan to change Meerkat from a live streaming service to a social media site. The executive wrote, "We are investing in a new product that we think addresses some of the challenges and furthers our vision of bringing mobile live video to everyone [in] the world." The app as a live streamer never got higher than #140 in the charts according to App Annie. Excluding a three-day stretch last August, the app never rose above #1500.
That might be enough to differentiate it from Periscope, where you have those with a large following (like T-Mobile CEO John Legere who streams practically everything he does in the course of a day) entertaining strangers. Rubin might be on to something here, because right now there are heavy users of the feature, like Legere, and those who stream infrequently. By offering live video streams to friends, family and co-workers, even the shy might feel that they can comfortably live stream more often to a smaller audience consisting of people they know.
"Mobile broadcast video hasn't quite exploded as quickly as we'd hoped. The distribution advantages of Twitter/Periscope and Facebook Live drew more early users to them away from us and we were not able to grow as quickly alongside as we had planned."-Ben Rubin, CEO, Meerkat
It should be interesting to see what Meerkat becomes by the time summer rolls around.
source:
Re/code
via
TechRadar