Google's new Files Go file manger is now out of beta, download it here
9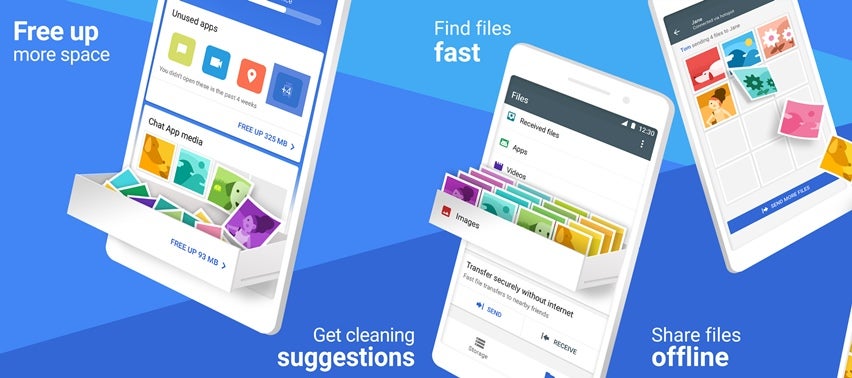 Interestingly enough, Google did not have a dedicated file manager for Android up until a few weeks ago, when we heard of Files Go, a new app that is designed to be used as a files hub for Android devices, but mostly intended for the new lightweight
Android Go edition of the OS
. At first, it was an unreleased beta, but with the release of the latter to developers and manufacturers earlier today, Files Go also escaped its "beta" constraints and is now available for just about everyone on the Play Store.
Files Go hasn't scored any new groundbreaking feature and still allows boasts a surprisingly friendly interface that's card-based and gives you quick insights about all the files and folders on your device.
The app automatically scans for duplicate apps and allows you to ditch the redundant ones, identifies large files, and gives you different tips on how to save some extra storage out of your phone. Of course, you can use it as a regular file explorer and browse your files, though it lacks the sophistication of third-party apps like Solid Explorer.
In case you've previously opted for the beta, you need to head to the Play Store page of the app and opt out of the beta program at the bottom of the page. After that you'll be able to download the regular release.You can get it down below.