Google to double Pixel production this year; company is moving out of China and into Vietnam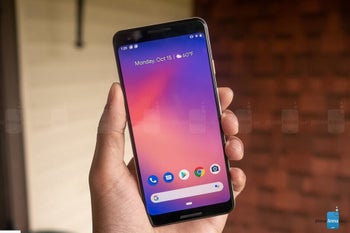 The trade war between the U.S. and China, which has resulted in tariffs being placed on imports from both countries, is forcing Google to make a change.
A report in the Nikkei Asian Review
today says that the tech giant is moving "aggressively" to shift production of its U.S.-bound hardware from China to Vietnam. Toward that goal, Google has reportedly converted an old Nokia factory in northern Vietnam so that it can be used to manufacture the new
Pixel 4
series. The plant, in the province of Bac Ninh, is where Samsung's smartphone supply chain is located. This means that Google should be able to put together a supply chain of its own and find trained workers in the country.
Google is trying to avoid a 15% tariff that will be applied to mobile phones imported into the U.S. from China on December 15th. The tax on smartphones was supposed to start on September 1st, but President Donald Trump pushed back the start date on some products so that they won't be more expensive for consumers to purchase during the holiday shopping season. That's because tariffs on Chinese imports are a tax that American companies pay and it is up to them whether or not to absorb the extra cost or pass some or all of it on to consumers in the form of higher prices. For example, Apple is currently taxed on the importation of some iPhone and iPad cases. Instead of raising the retail price of these accessories, it is paying the tax so that consumers don't have to dig deeper into their pockets to buy these items. However, on September 1st tariffs will be imposed on two of Apple's most popular devices, the
AirPods
, and
Apple Watch
. It isn't known whether Apple will hike the price of these two products.
Google seeks to double production of smartphones this year

The report cites a source who claims that Google plans to double smartphone production this year to 8 to 10 million units. The mid-range
Pixel 3a
and
Pixel 3a XL
were a hit in the U.S. with prices that put the line's outstanding camera and photo processing capabilities within the reach of many more consumers. The brand was the fifth most popular in the U.S. during the second quarter. And this year, with the high-end
Pixel
4 line, Google is going right after Apple and Samsung. The new models will contain a radar-based chip that will allow users to control certain aspects of the phone with hand gestures. The fingerprint scanner will be replaced by a facial recognition system that will be as secure as Apple's Face ID. And for the first time, Google will put multiple cameras on the back of its phones. Last year, Google shipped 4.7-million handsets and 70% of those units were delivered to the U.S. So avoiding the tariffs on Chinese imports is very important to Google. In fact, it plans on shifting some production of the
Pixel 3a
series from China to Vietnam before the end of the year.
"Google are (sic) likely to keep some activities inside China. The U.S. company knows that if it is going to be serious about making hardware, it could never give up the massive Chinese market. However, they also understand that, due to rising costs and the macro-environment, they need to have production outside China for the long term in order to support their hardware manufacturing."-Anonymous source
Also moving out of China will be the production of Google's smart speakers. The third-largest manufacturer of speakers globally during the second quarter, the company will move assembly of the device to facilities in Thailand. And while exiting China is a major focus for Google, those familiar with the company's plans say that the development of new products and their initial production will remain in China.