Google starts offering beta test option for the official Google app
4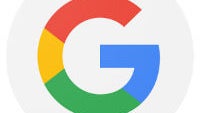 If you're the kind of person who loves to have new stuff before others, the Google ecosystem is usually a good place to be. Google loves to try out new features and offer beta versions of its apps to users.
Google Chrome beta
has been in the Play Store for years, and now Google has started up an option for those who want to beta test the main Google search app.
Unlike Chrome, this won't be a separate app in the Play Store, but instead will use the standard beta path that Google allows other developers to use, meaning if you sign up to be part of the beta program, you'll just get app updates before the general public. The Google app is a very interesting option for a beta program, because it controls quite a bit in Android, including Google search, voice commands, Google Now, and Now on Tap. There's a lot of places to get some cool features before others.
Once you join, you should see the update come through to bring your Google app from version 5.3 to 5.4. Unfortunately, this first update bump doesn't bring anything noticeable to the experience. But, at some point there should be some cool features to be had.