Update adds seven filters and six effects to Google Duo video messages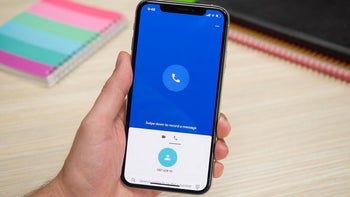 To access these new filters, open up the Duo app and swipe down to record a video message. On the right side of the screen, you'll have the choice of selecting filters or effects. After you make your selection and choose a filter or effect, start recording. Some of the filters add heart-shaped tinted glasses or turn you into a shades-wearing cat with whiskers, or make it appear as though you are looking through an open window. The effects choices will change some of the color tinting of a message and one can add a bokeh blur in the background. Right now, the filters and effects are available for video messages, not live video.
While the report says that the new filters and effects showed up on version 63 of the Duo app, it didn't surface on our
Pixel 2 XL
running that version of the app. This leads us to believe that this is a server-side update. That means that there is nothing you can do but wait for it to arrive on your phone.