Google Translate rolling out downloadable AI-powered offline translators
1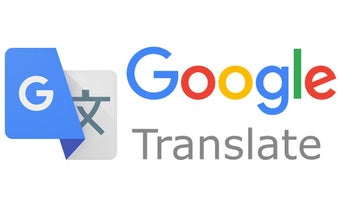 Google Translate has long been able to work offline for those traveling without a solid data connection, but there have been readily apparent drawbacks and limitations to that option. Offline translations have often been rough and much more literal, but Google wants to change that with new options to download AI-powered offline translators.
The way it works is by using the same neural machine translation technology that Google uses for online translations, but stored locally in files between 35 and 45MB in order to not take up too much space on your device. Google says the translations are better because the AI can take an entire sentence into context rather than translate piece-by-piece, which would end up with more literal and likely not as natural translations. The example Google gave (below) shows how the AI translation does make a difference, although the result still isn't quite as good as the online version. Hopefully, the results will generally be close enough to help you get by.

The new AI-powered offline translation packs will be available for Android and iOS in 59 languages: Afrikaans, Albanian, Arabic, Belarusian, Bengali, Bulgarian, Catalan, Chinese, Croatian, Czech, Danish, Dutch, English, Esperanto, Estonian, Filipino, Finnish, French, Galician, Georgian, German, Greek, Gujarati, Haitian Creole, Hebrew, Hindi, Hungarian, Icelandic, Indonesian, Irish, Italian, Japanese, Jannada, Korean, Lavtian, Lithuanian, Macedonian, Malay, Maltese, Marathi, Norwegian, Persian, Polish, Portuguese, Romanian, Russian, Slovak, Slovenian, Spanish, Swahili, Swedish, Tamil, Telugu, Thai, Turkish, Ukrainian, Urdu, Vietnamese, and Welsh.

The packs are starting to roll out today and will be available to everyone by Friday, June 15th.