Google Search app for iOS gets major overhaul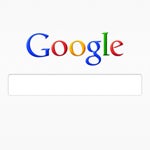 The Google Search app for iOS hit version 2.0 today, and Google took the opportunity to significantly upgrade the app, both onscreen and "under the hood". The touted results include faster and more intuitive navigation, an improved image search, and better integration with other Google apps (obviously that only is a benefit if you use other Google apps on your iPhone).
Most of the improvements are iPhone-specific, but the iPad version has had an
upgraded UI
for a while, which takes advantage of the multi-plane UI that tablets are large enough to employ. iPad users will at least get the ability to easily save search images to your camera roll.
The full list of improvements is:
New on iPhone
✓ Complete redesign
✓ Major speed improvements
✓ Auto full screen: scroll down to hide controls, scroll up to reveal
✓ Beautiful full-screen image search
✓ Swipe away webpages to quickly return to search results
✓ Search within a webpage using the built-in text finder
✓ Easily switch between images, places, news, and more
✓ Fast access to Google apps like Gmail, Calendar, Docs and more all from one place
New on iPad and iPhone
✓ Save images to your camera roll
Go grab the update and tell us whether you think the new Google Search app for iOS is as big of an upgrade as Google claims it is.
source:
iTunes link
via
9to5Google