Google Play will soon have Textbook purchases and rentals
9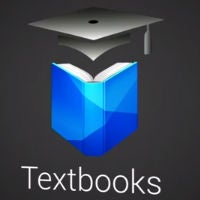 Google has been slowly working its way into education recently. It has been making a push into schools with Chromebooks, and announced Google Play for Education at I/O this year, which will bring educational apps to schools. Now, Google has announced that it will be bringing textbooks to Google Play.
all five major publishers
: Pearson, Wiley, Macmillan Higher Education, McGraw-Hill, and Cengage Learning. As yet, it is unclear exactly what books will be made available.
It is also unclear what the pricing will be, but Google has promised that textbooks will feature a
discount of "up to 80%"
compared to the traditionally ludicrous textbook pricing. And, even better, Google will also be offering a
rental option
which will let you use the book for 6 months at a reduced cost.