Google Play to require public physical address for monetized app developers
18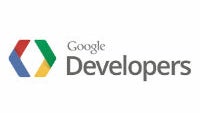 Google has quietly turned on something of a strange requirement for app developers in the Play Store. There is a new pop-up that has begun showing that asks developers to enter a physical address, which will be shown publicly on app listings. This appears to be optional for those who have only free apps, but not for those with paid apps.
The notification that has been showing to developers reads:
Beginning September 30, 2014, you will need to add a physical address to your Settings page. After you've added an address, it will be available on your app's detail page to all users on Google Play. If your physical address changes, make sure to update your information on your Settings page.
If you have paid apps or apps with in-app purchases, it's mandatory to provide a physical address where you can be contacted. If you don't provide a physical address on your account, it may result in your apps being removed from the Play Store.
So, it sounds like Google would like all developers to add an address, but may only be targeting those with monetized apps. It is unclear exactly why Google has done this, but the reaction has been troubled. Obviously, there are those who assume hate mail will be sent, but that might actually be the point. This could be a ploy to discourage developers who fill the Play Store with crapware. We'll have to wait and see if Google responds to any of the many questions it has undoubtedly gotten about this.