Google Play Music could soon start automatically playing tunes for you
3
Last month, the
Google Play music app received a pretty major overhaul
. In addition to the updated UI, the introduction of individual musical suggestions and machine learning were pretty huge additions that added a tremendous amount of new functionality to Google's music streaming service. The Android app for Google Play Music just got updated to the 7.1 version, and while the update in its current form doesn't offer a lot new to play with, a teardown of the APK shows some exciting things to come.
The most notable feature is something that will supposedly allow the app to start playing music automatically once you open it. The string of code that hints to this reads as, "Automatically start music when you open the app", and it really doesn't get much more obvious than this. This certainly is an interesting addition, but it could prove to be useful for people who just want to start listening to tunes and either don't care what they hear or can't decide on a particular song or artist.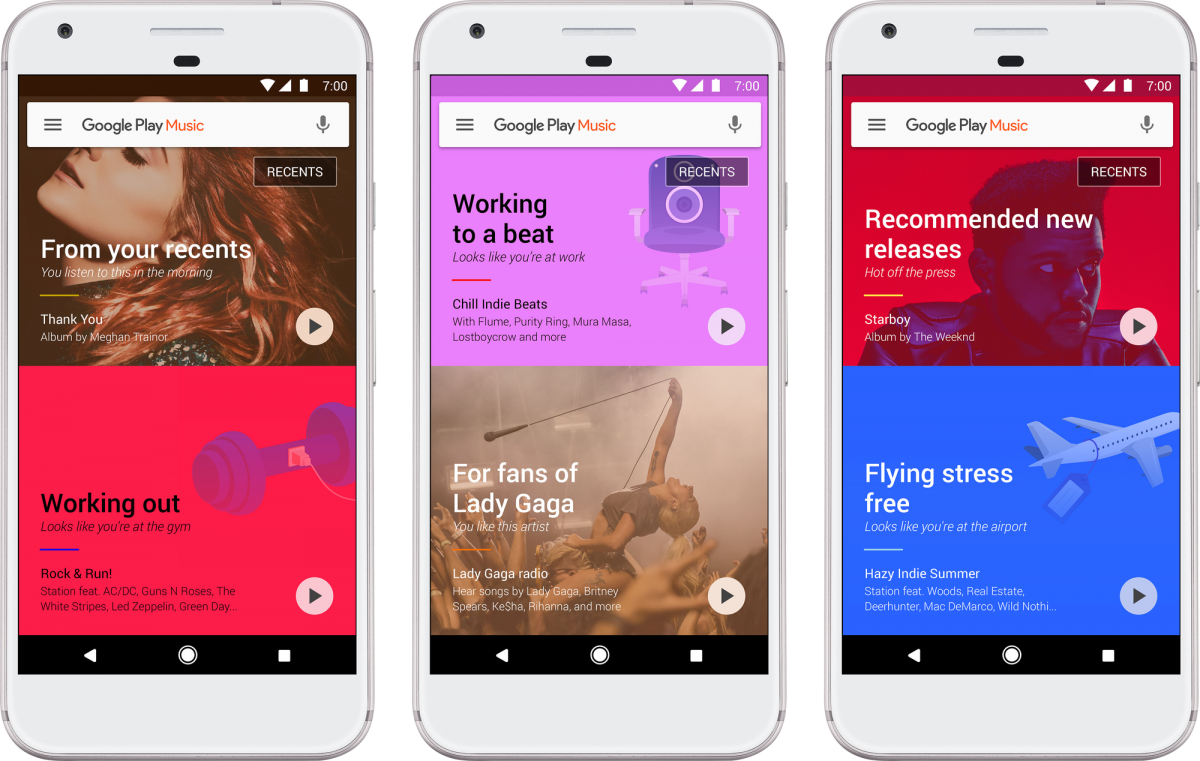 In addition to this, more extensive settings for audio quality were found as well. In its current form, Play Music allows you to control the quality settings of your music when streaming via a cellular connection. However, the 7.1 update indicates that we could soon see similar settings be made available when listening to music via a Wi-Fi connection and when downloading songs. Adjusting audio quality while on Wi-Fi seems a bit redundant, but the ability to choose the quality of your downloaded tunes could help out with your storage management on your phone or tablet.
There's currently no word as to when or if we'll ever see these features make their way to Play Music, but with code for them being present in the latest update for the app, it's likely we won't have to wait too terribly long before they're made publicly available.