Google Play 2nd birthday deals go live in the U.S.
3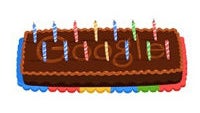 A couple days ago, we saw the Google Play Store in Australia start offering deals for the
2nd anniversary
of the rebranding of the store from the Android Market. We assumed at the time that the deals would be rolling out around the world as it became March 5th, but that isn't what happened. We had to wait until today for the deals to hit the Play Store here in the U.S..
The deals are similar to those that we saw in the Australian rollout, which is to say that the deals are okay, but nothing too exciting. The QuizUp app is free, and there are a number of games available with in-app promotions. The best of those are probably Badlands and Royal Revolt 2, which not only have in-app deals, but will allow you to play certain parts of the games as the Android mascot bugdroid.
As far as other media - books, music, movies, and magazines - there are a bunch of discounts, but not much offered for free. Just keep in mind that the main promotion page doesn't actually show all of the available deals. When you go to the various sections of the Play Store, there will be a few more options for savings.