Google Play's two-year anniversary deals coming March 5th
9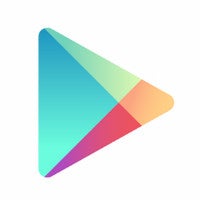 Time flies when you're having fun, it seems. Believe it or not, it has been two years since Google rebranded the Android Market as the Google Play Store. At the time, the name was derided a bit because while it worked in some regards (Google Play Music, Games, and Movies), it wasn't so nice for other things (Google Play Books). Even so, the name has endured and now we're about to get some deals for the two-year anniversary.
It looks like March 5th is the actual anniversary date, and that day will bring a slew of deals on various Google Play content. We know this because March 5th has already begun in countries on the other side of the world like Australia and New Zealand. We can't say yet exactly what the deals will be, because they could change based on your location, but it is fair to assume there will be free and reduced prices on apps, games, books, magazines, music, and video. You know, essentially all of the categories in the Play Store (though we don't expect hardware deals).
As the date crosses over to March 5th, you can check to see if the deals have begun using the link below. And, we'll be sure to update you all with the various deals available in the U.S. when the time comes.