Deal: Google Pixel 3 costs just $400 (50% off) at Verizon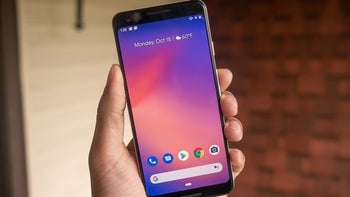 While Google is currently selling its latest smartphones -
Pixel 3
and
Pixel 3 XL
-
for $200 off
, you can take advantage of a more generous deal if you don't mind buying the smaller model (Pixel 3) from Verizon. The largest US mobile carrier is allowing customers to save as much as $400 on the Google Pixel 3, thus buying it at half the price, regardless of color and storage capacity. Of course, there are some strings attached here.
To get $400 off a Verizon Pixel 3 you'll need to activate a new line of service and purchase the device on monthly payments. Savings are in the form of bill credit applied over 24 months. You'll be paying $16.67 per month for a Google Pixel 3 64 GB (that's $400.08 in total), or $20.83 per month for a Google Pixel 3 128 GB ($499.94 in total).
In case don't need a new line and you only want to upgrade an existing one, Verizon is taking just $300 off the Google Pixel 3 (24 monthly payments required again), but that's still not bad. As for the Pixel 3 XL, this is currently not discounted at Verizon.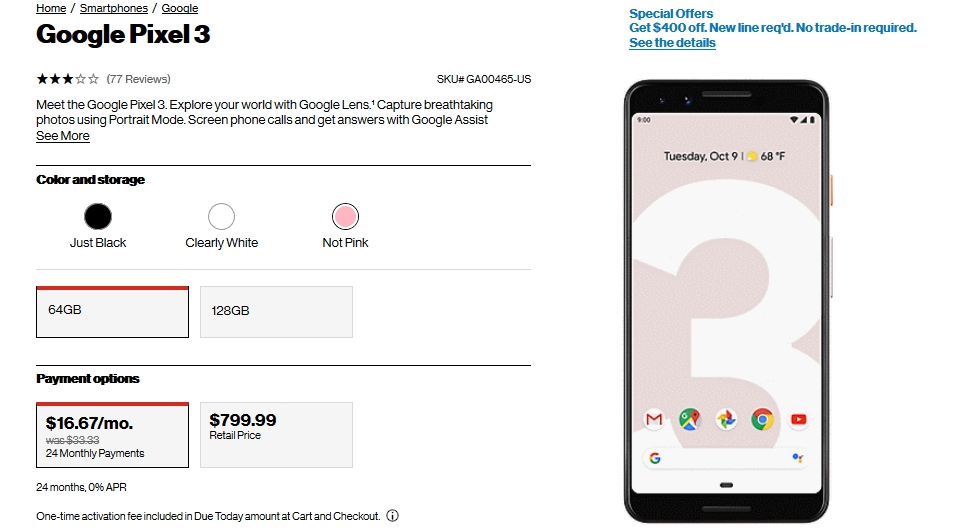 Back in October, when Google first released the Pixel 3 and Pixel 3 XL, the handsets were priced starting at $799 and $899, respectively. Since then, we've reported about various deals that included both smartphones, although all have been limited time offers. All in all, it's good to see that both Google and Verizon are once again selling the Pixel 3 at attractive prices.