Google Pixel 3 vs Apple iPhone XS
25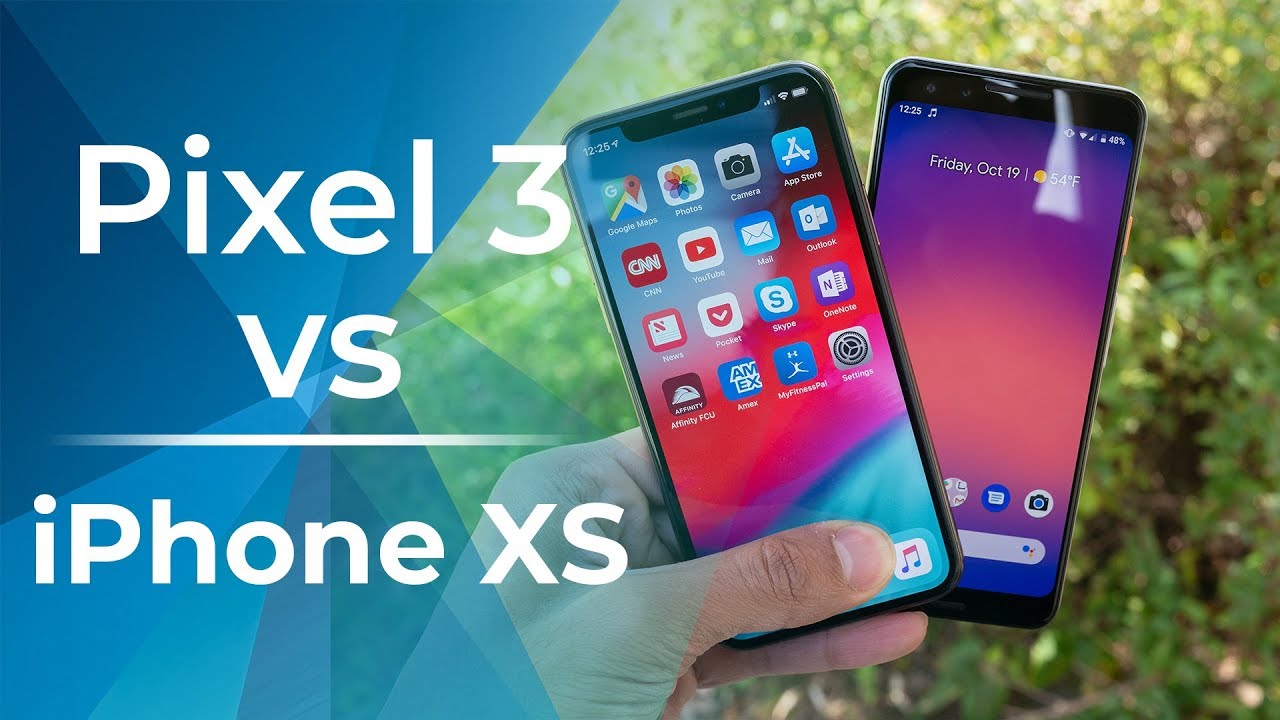 iPhone vs Android – it may not be the oldest rivalry in the tech world, but it is surely one of the most fierce, with millions of loyal advocates rooting for each side. But with competition comes innovation, and with innovation come amazing products – products like the
Google Pixel 3
and the
iPhone XS
.
The iPhone XS is Apple's best smartphone yet, and Google's response to it is the Android-powered Pixel 3. Both handsets are packed to the brim with potent hardware and intelligent software, but while they're similar in many ways, they're also very different in others. What sets these two phones apart, and ultimately, is one of them better than the other? Let's find out.
Design
Looks aren't everything, but they're certainly important for smartphones at this level.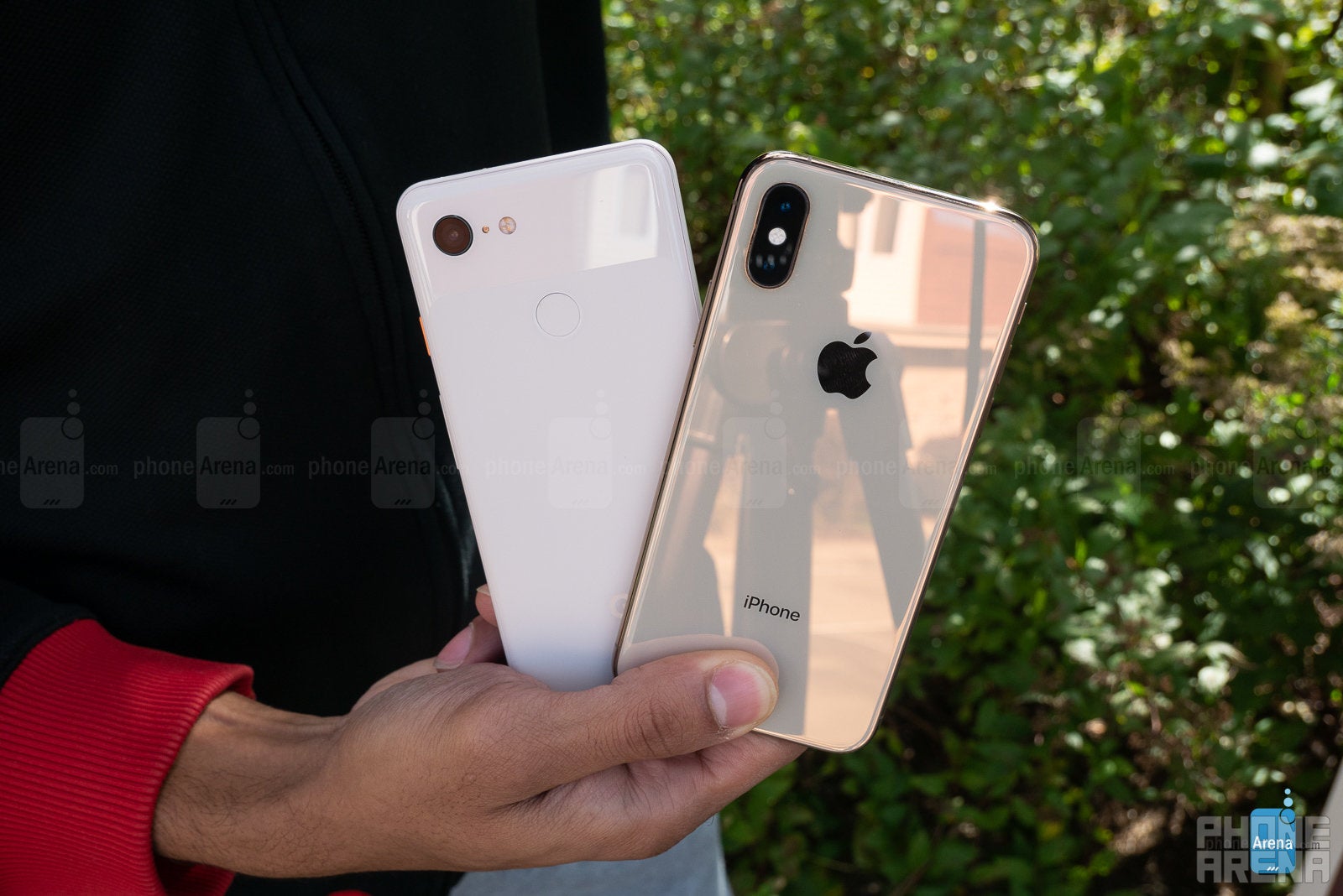 The Pixel 3 sports an all-glass back with matte finish on bottom with a glossy polish up top. Aluminum edges meet the glass back but do have a small crevasse in between where dust and dirt can build up – a particularly worrisome design element for the Not Pink and Clearly White Pixel 3's as they'll show this dirt more easily. The face has thin bezels on the sides, but a pronounced forehead and chin on the top and bottom. Overall, the Pixel 3 is simple, balanced, and light (but not overly so).
The Pixel 3 feels good in-hand, but the iPhone XS is a seriously premium-feeling device. It has a heft and weight to it that immediately lets you know you're holding a device made from the highest-end materials in the industry; its stainless-steel sides and accents seamlessly flow into the glass front and back. It's also more slippery than the Pixel 3, though, and with that added weight, every drop makes our hearts sink. It does appear to be some pretty strong glass, thankfully.
The Pixel 3 is a much lighter device and, being made of aluminum with a glass back, the stakes feel a lot lower when holding it – partially due to its grippier texture and shape. By the same token, the Pixel 3 feels as though it's a step below the iPhone XS's high-end look and feel. In this respect, the iPhone XS seems to earn its premium price tag, based on looks and feel alone, while the Pixel 3, being a slightly less-expensive device, feels like it should cost less than the XS.
Display
Stylistically, another significant divergence comes with the screens. While both endeavor to achieve the edge-to-edge screen design, the two flagships go about it in different ways.
The iPhone XS has a slim, uniform bezel going around three-quarters of the screen except, of course, at the top where the notch sits, with its suite of optics and an earpiece laying within. We've talked about the notch at length, as many have, but ultimately it becomes a very inconsequential part of your screen experience, not to mention that it eliminates the need for a big chin or forehead on the device.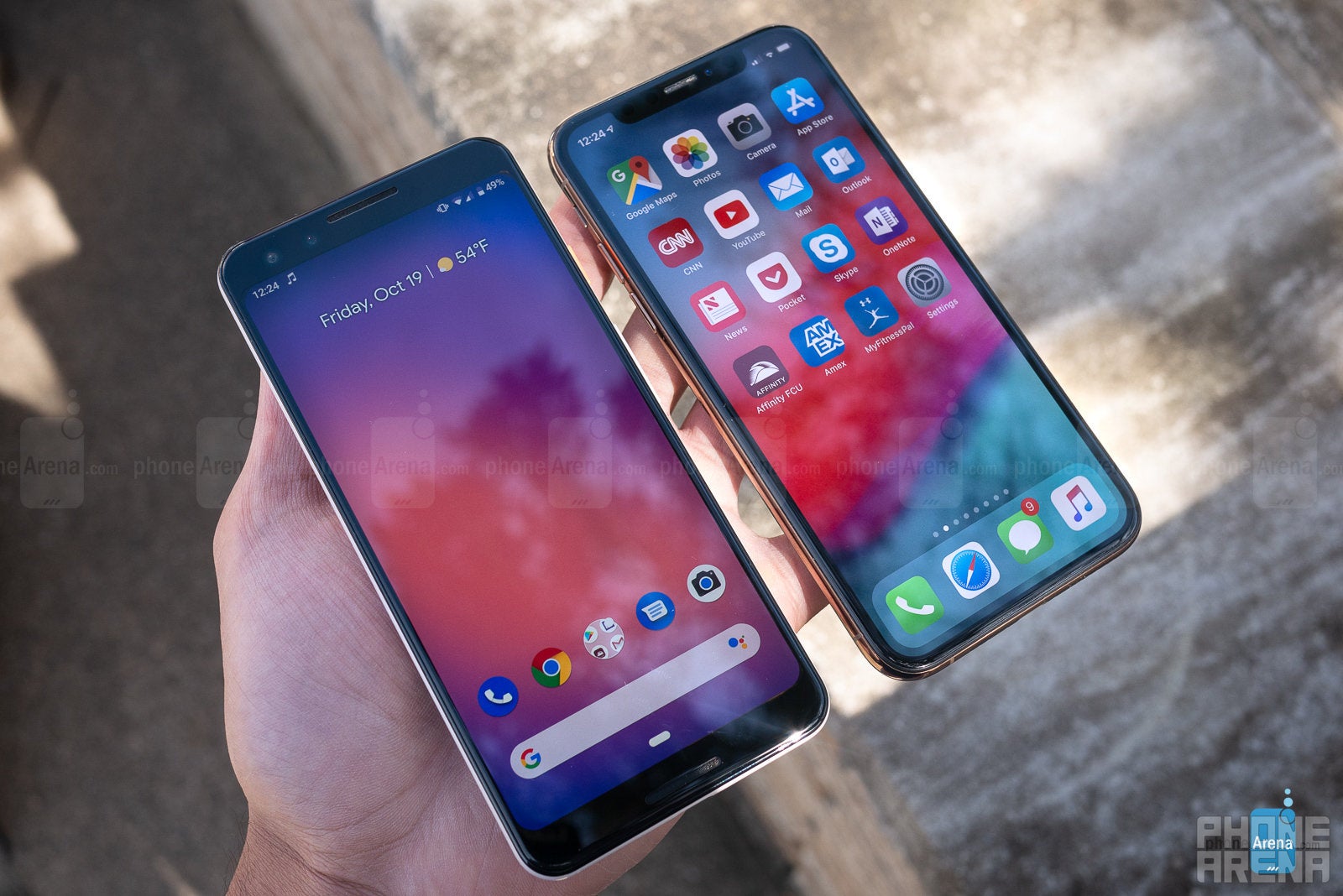 The Pixel 3, on the other hand, opts to forego the notch and, instead, keeps larger bezels at the top and bottom than at the sides. It's not a bad look, per se, and with the now rounded corners of the screen, it's certainly more modern. But looking at this face doesn't exactly scream "cutting edge."
Technically, we're looking at two vibrant, accurate OLED displays on the Pixel 3 and iPhone XS. The Samsung-made OLED on the XS, tuned to Apple's tastes, delivers incredibly accurate colors while also offering the option to automatically adjust color temperatures and tones via the True Tone display toggle. This works pretty well for brightness but can sometimes over-compensate the yellow tones in warmer lighting.
The Pixel 3's LG-made OLED, tuned to Google's tastes, also portrays extremely realistic hues, especially in the Natural screen mode, which Google says is 100% sRGB compliant. Google offers three modes – natural, boosted, and adaptive – which are all quite accurate in color reproduction, but essentially offer a 3-step scale for dialing up the contrast, adaptive being the highest, which does so while taking extra care to keep reds, yellows, and skin tones in check.
Display measurements and quality
It's a tough battle between these highly-capable, gorgeous displays, one that neither really loses, but the iPhone XS holds an edge in a few key ways. Achieving the same pixel density of 459 ppi, you won't be able to tell any distinct differences in sharpness or clarity between these two, but a much higher maximum brightness of 664 nits on the iPhone XS versus the Pixel 3's 408 means a discernibly more versatile, easy-to-read screen. The iPhone's screen is also .3 inches bigger measured diagonally, which is more visually significant than it sounds. Due to the wider bezels, the Pixel 3 screen appears distinctly smaller with a narrower screen, even though they're at least the same width.
Interface and Functionality
When it comes to comparing the best that Android has to offer with the best iOS iteration, it's hard to imagine pitting the iPhone against anything other than a Pixel device. Not only is this one of the cleanest and lightest Android incarnations, but this year, Google pulled out some innovative, new tricks for their flagship smartphone.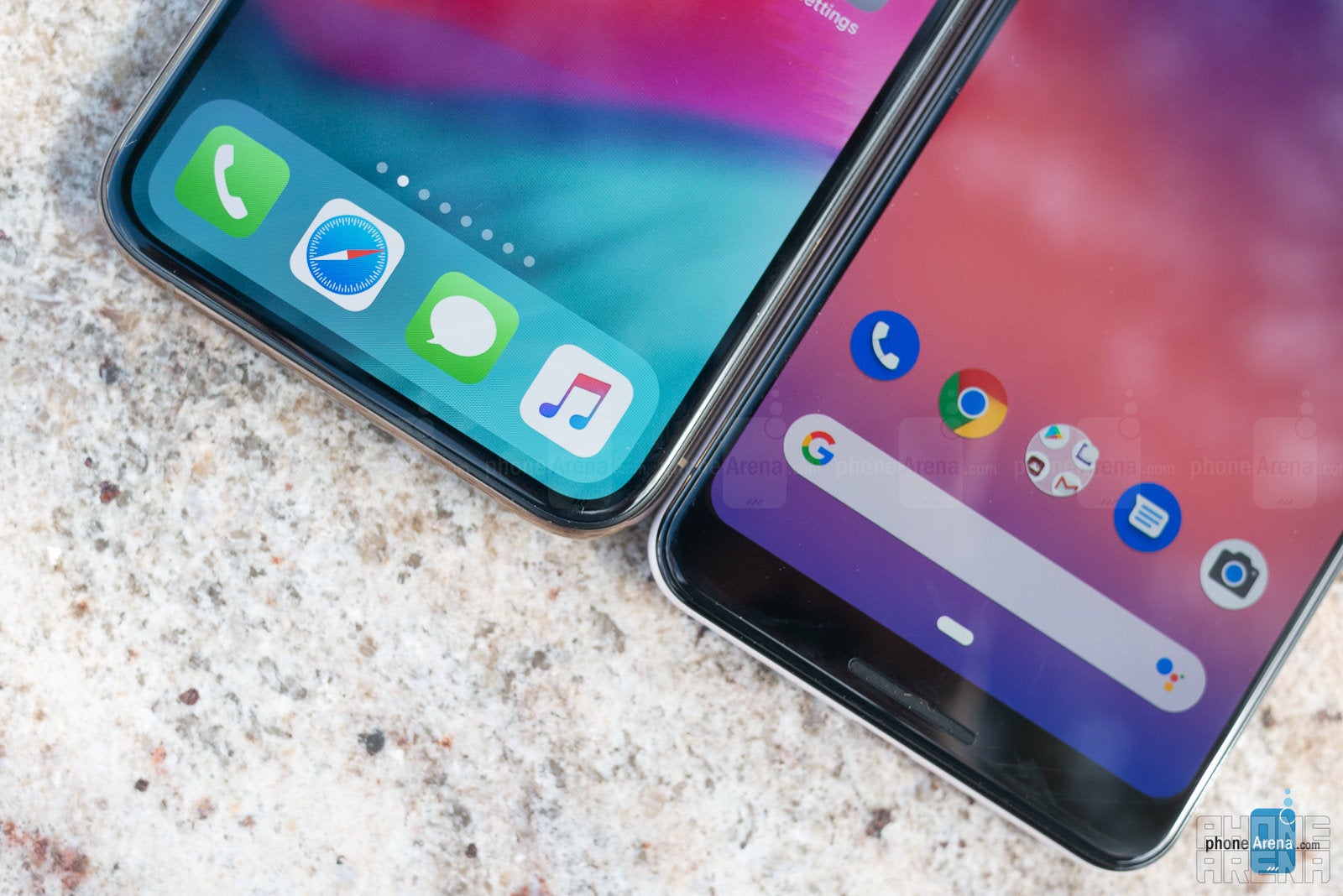 Arguably the coolest new feature is Call Screening. This Google Assistant-driven call-screening service adds an eponymous third button to the "deny" and "accept" options, which sends callers to the Google Assistant to state their business. From there, you'll see the caller's response transcribed in real time and be able to either pick up the call or respond with some preset responses/questions, relayed by the assistant. If it's spam, you can also mark it as such and have the Assistant request you be removed from their calling list.
Speech recognition can get a little wonky sometimes, but otherwise, the execution of this useful tool is pretty good, and the iPhone XS currently has no such similar features.
Duplex is another assistant-driven feature which will be released to the Pixel 3 at a later date. This service enables the Google Assistant to call restaurants, make reservations for you, and once confirmed, notify you and add them to your calendar – pretty high-level stuff. Again, Apple has no such analogous feature, which speaks largely to Siri's inferiority to the Google Assistant – a topic we won't dive into too deeply, as it's a pretty simple situation – the Google Assistant is just better in many ways.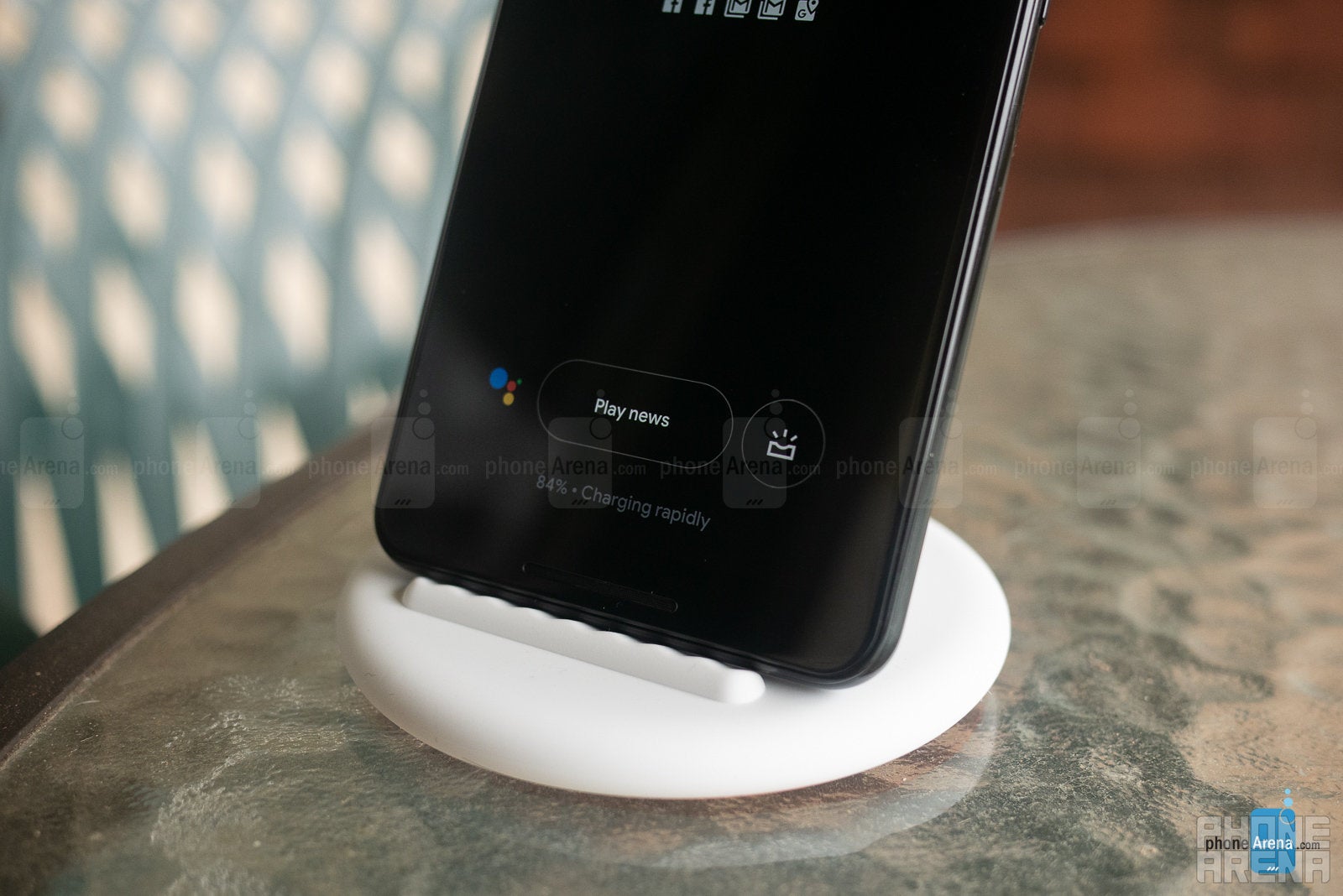 The wireless-charging Pixel Stand
While we're on the topic, though, the wireless-charging Pixel Stand adds another dimension to the Pixel 3 by turning it into a smart screen, a la Google Home Hub. Even if such a feature existed for Siri on the iPhone XS (which it doesn't) it wouldn't be nearly as useful due to the Apple assistant's shortcomings in speech, features, and overall utility.
The iPhone XS does have its software-related advantages, though. First and foremost, the level of support for iOS is unparalleled for the iPhone XS. While Google guarantees Android version updates for at least 3 years on the Pixel 3, iOS 12, the latest version of Apple's mobile operating system, is officially compatible with iPhones going back five generations (six if you count the iPhone SE). This length of product support time is unrivaled and it's a huge value proposition when purchasing an iPhone XS. This phone is as future-proof as a smartphone can get right now.
Then there's app and accessory support – both third-party and first. There's been a long-standing disparity between iOS and Android devices when it comes to device ecosystems, with the iPhone always holding the advantage. While the disparity's lessened, a difference is still clear. The bottom line is this: You'll have more compatible and seamlessly-integrated accessories and apps for your iPhone XS than you will your Pixel 3.
Both the Pixel 3 and iPhone XS are fun phones to use, and this year both have even introduced useful ways to not use your phones as well. With the release of Screen Time on the iPhone XS and Digital Wellbeing on the Pixel 3, both have nearly the exact same functionalities to encourage limiting phone use, and both are easily overridden by the user.
In terms of effortless and intuitive operation though, the iPhone XS earns the edge over the Pixel 3 with its easy-as-pie (or should we say easier than Pie) gesture navigation. These gestures, first introduced on the iPhone X, make navigating through your phone an exceedingly smooth, smart, and joyful experience. Android 9 Pie's gesture navigation on the Pixel 3 essentially attempts to mimic this but does so in a less-fluid and intuitive way, requiring a series of movements and holds, rather than the simple swipes of iOS.
The Pixel 3 certainly has some innovative and promising new features which show commendable execution in those which we've been able to test. It also displays the Pixel's well-known, smooth operation. The iPhone XS, is no slug either though, being one of the fastest phones we've ever tested – a fact you'll begin to understand more deeply in our Performance section. The iPhone XS also has class-leading facial recognition software with integration so seamless and quick that it makes using any other form of authentication seem slow and outdated. iOS is, as always, solid as a rock, well-supported, and a pleasure to use. Of course, at the end of the day, preference plays a large role in what's best for you, but from an objective standpoint, it's hard to say at this point that the Pixel 3's cool features outweigh the iPhone XS's reliability, support, and its own class-leading innovations.
Processor, Memory, and Performance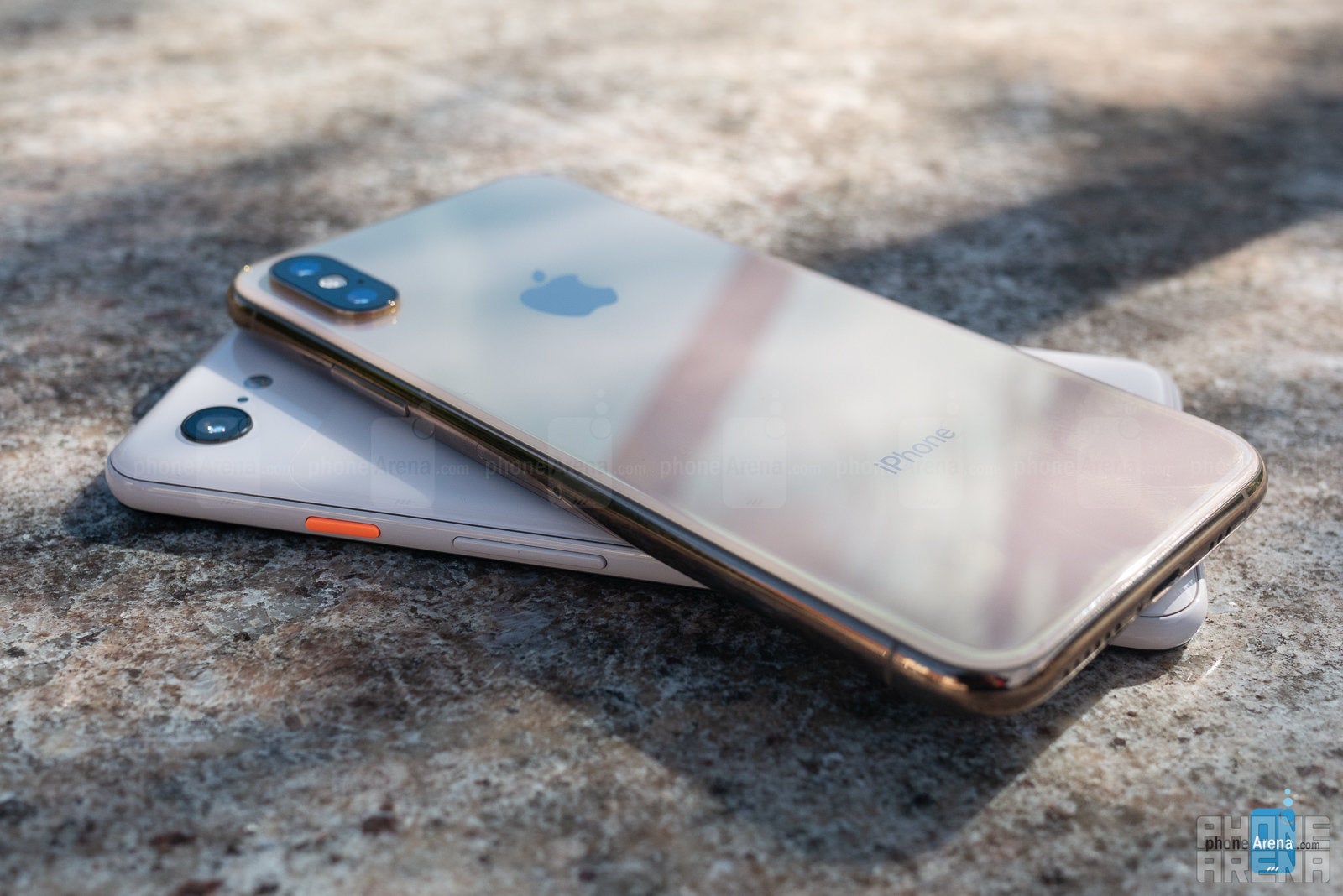 Looking at the silicon driving these two phones you'll come to realize another one of Apple's biggest advantages – in-house processor design. The A12 Bionic and 4 GB RAM found in the iPhone XS again turns in class-leading performance in a variety of benchmarks, and real-life usage, of course, doesn't disappoint.
Google uses the popular Snapdragon 845 with 4 GB of RAM to power the Pixel 3, but unfortunately, this is far from the most impressive implementation of this SoC when looking at the benchmarks. Fortunately, day-to-day use on the Pixel 3 is buttery-smooth but it's clear that when processes get more intense, as in the case with gaming, for instance, the iPhone XS holds a clear power advantage over the Pixel 3.
The iPhone XS also utilizes a dedicated neural-processing chip for on-device machine learning tasks, like predicting your next actions and searching your photos for specific subjects, for example. The Pixel 3 has its fair share of on-device machine learning tasks too, like Now Playing, a song ID function that runs in the background without internet connection, speech transcription in the call screening feature, and a few camera-specific functions we'll get into later. The Pixel 3 doesn't have a dedicated processor for all machine learning tasks, though, only for those related to the camera – the Pixel Visual Core. Perhaps a dedicated neural processing chip could help non-camera-related tasks like the sometimes-spotty speech transcription used in Call Screening.
When it comes to security, both the iPhone XS and Pixel 3 feature dedicated hardware – Secure Enclave and Titan M, respectively. These chips both store and process information related to unlocking your phone, for example, and will likely continue to improve and expand their security capabilities – great hardware-level features to have in your most personal of devices.
Lastly, the Pixel 3 comes in either 64 GB or 128 GB versions and doesn't offer expandable storage, while the iPhone XS offers 64, 256, and 512 GB storage options – another value proposition helping to justify its higher price and bolster its future-proofness.
Taking all into account though, the iPhone XS earns the advantage in this department, offering exponentially higher storage capacities and displaying higher capabilities in most every processing task.
Camera
The camera hardware on these devices show a lot of similarities but differ in one key aspect: dual cameras. On the Pixel 3, we have a 12.2 MP sensor with f/1.8 aperture, and 1.4 μm pixel size, dual-LED flash, and optical stabilization. The iPhone XS's main camera is nearly identical in specs, featuring a 12 MP sensor, also with f/1.8 aperture and 1.4 μm pixel size, and optical stabilization, but with a quad-LED flash for the more varied True Tone flash. The iPhone also adds a 12 MP telephoto camera with f/2.4 aperture and optical stabilization for 2X optical zoom and portrait functionalities.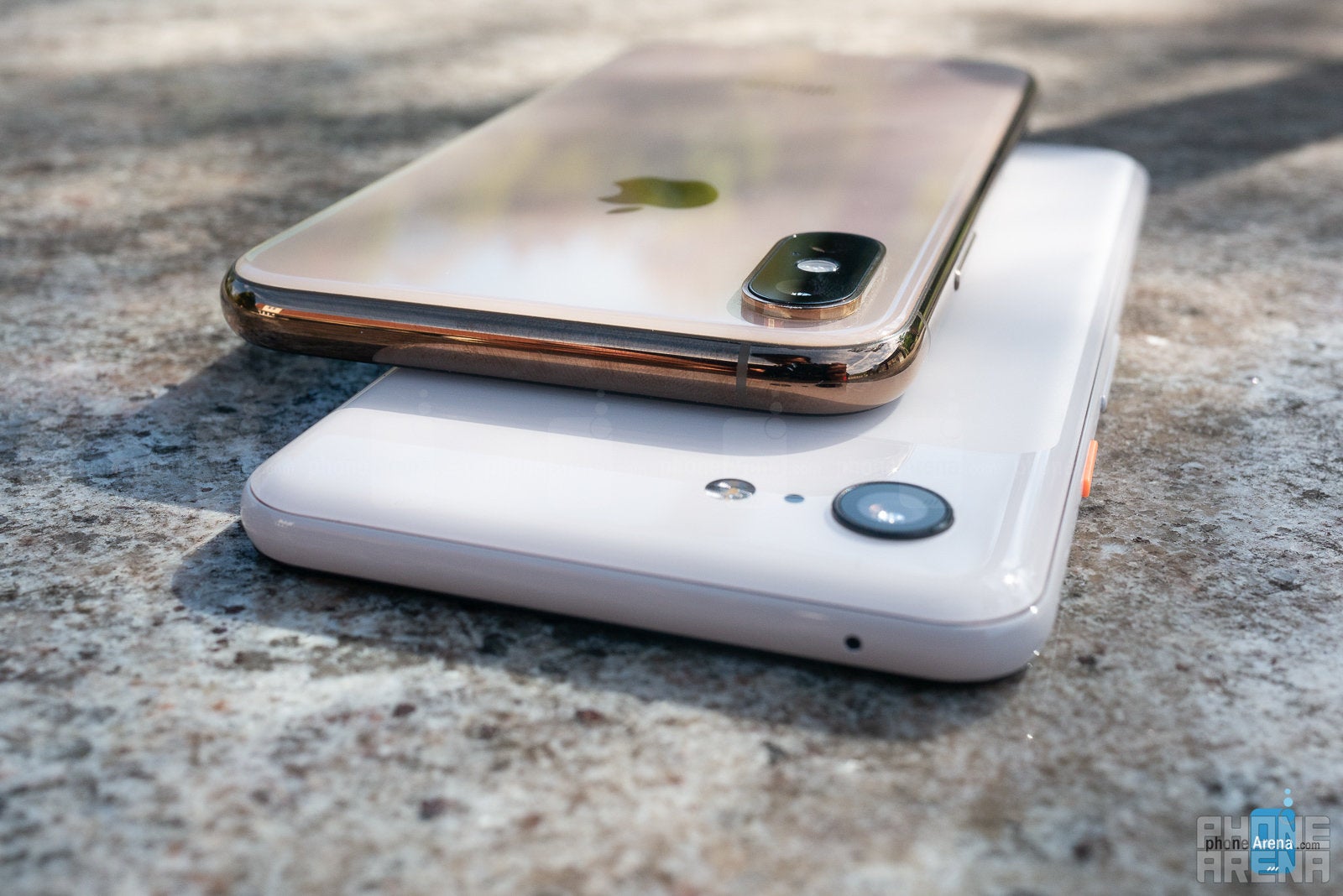 Touching on software quickly, the Pixel 3 has a few main features that Google hopes can push it above and beyond strong competitors like the iPhone XS. One of them is Top Shot which captures multiple photos from before, during, and after a single shutter click. Instead of just compiling these photos to create one excellent shot, as HDR+ on the Pixel 3 does and Smart HDR does on the iPhone XS, Top Shot (when enabled) picks the best shot from the series for you and even allows you to select and save alternates from what it captured. While this can be fun and useful, it didn't quite make or break the Pixel 3 as a better picture-taker when comparing against the iPhone XS.
Night Sight is another feature the Pixel 3 boasts, but unfortunately, isn't yet available. This feature should improve extremely low-light photo capture, leveraging AI to fill in missing details and colors. This feature was specifically compared to the iPhone XS in Google's keynote, but as this feature has yet to deploy, we can only go by what the Pixel 3 is capable of now.
Image Quality
Image capture between these two phones is strikingly similar. In bright or dynamic sceneries, both capture exquisite detail and accurate colors while displaying expert exposure.
Low-light photos are where you'll see the more marked differences between the two, but much of these differences come down to a matter of personal preference. Where the iPhone XS illuminates some of the darkest shadows, the Pixel 3 leaves these dark, losing just a bit of the finer details, though. The Pixel 3 also tends to punch up colors slightly in darker dynamic scenes, which can look cool, but isn't necessarily the most accurate portrayal of these scenes.
In image quality, we'd give the slight edge to the iPhone XS due to its ability to more evenly expose sceneries of any lighting. Still, we wouldn't be upset having either of these phones be our main shooter – they're both excellent.
Telephoto Lens vs. Super Res Zoom
The Pixel 3, as one of its many software-related camera tricks, has a feature called Super Res Zoom, which Google says uses the natural unsteadiness of your hand to gather more data from zoomed-in scenes in order to capture a more detailed, less noisy shot. We did not find Super Res Zoom to perform as well as the iPhone's dedicated Telephoto camera, but it comes surprisingly close.
Selfies
Selfies captured on both phones are enviable in their detail capture and versatility. The Pixel 3, with its 8 MP main camera, and the iPhone XS sporting a 7 MP front-facer, can both capture very good regular photos, as well as some pretty adept portrait shots via software utilization. These can also be tweaked after the fact to change colors, bokeh effect, lighting, and more.
The Pixel 3, however, adds just a bit more versatility by adding a secondary wide-angle camera for bigger, wider selfies. For this, we'll give the selfie edge to the Pixel 3, as they're both on equal footing otherwise.
Video Quality
Video quality is an area in which we wish these two stellar cameras were closer, but the iPhone XS easily blows away the Pixel 3. The first thing you'll notice when comparing videos is the extremely compressed-sounding audio from the Pixel 3. The iPhone XS doesn't have anything too special in terms of hardware here, but the audio recorded certainly sounds exceedingly better than that of the Pixel.
Next, you'll notice a surprising amount of artifacts and noise from the Pixel 3 when recording 4K video in darker dynamic scenes, such as a busy city street, despite its otherwise adept optical stabilization. The Pixel's image processing has some real troubles with such sceneries, while the iPhone XS portrays smooth, pleasing imagery in its 4K videos shot in any lighting.
The Pixel 3, for the most part, shoots just fine in the day time, fortunately, but audio issues do persist. So, it's a clear choice for us in the video department – the iPhone XS, all day (and night).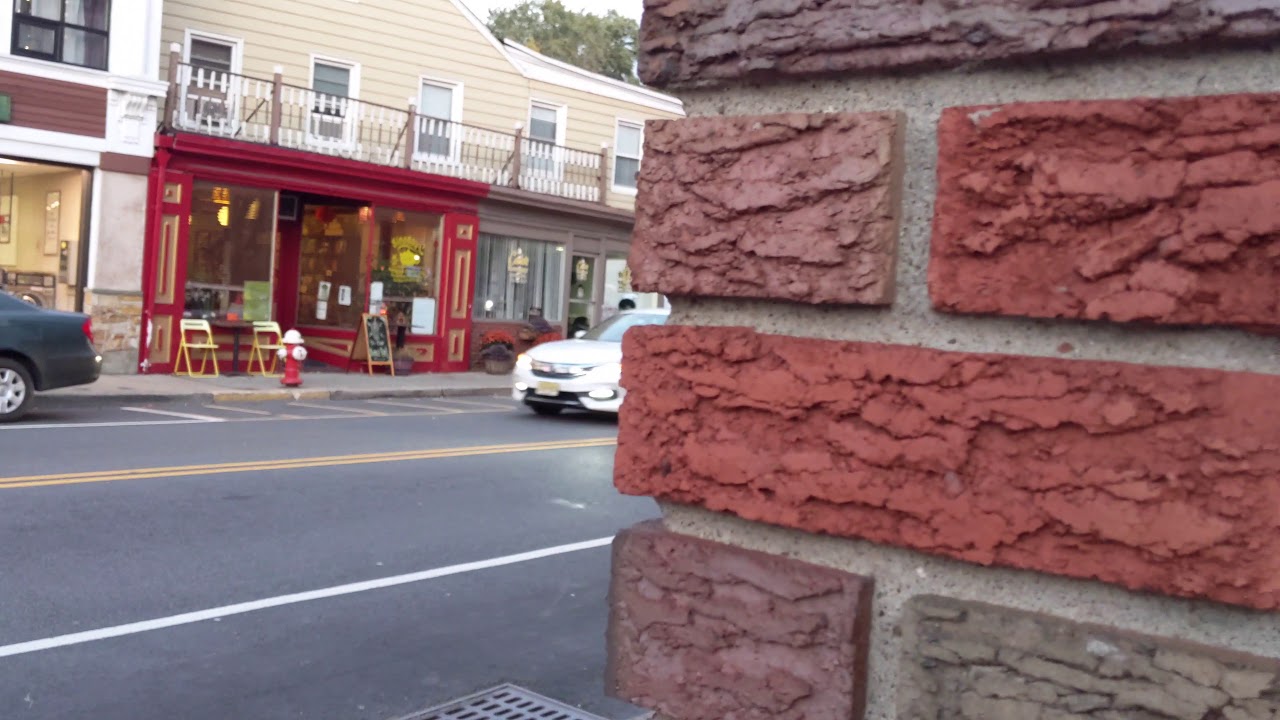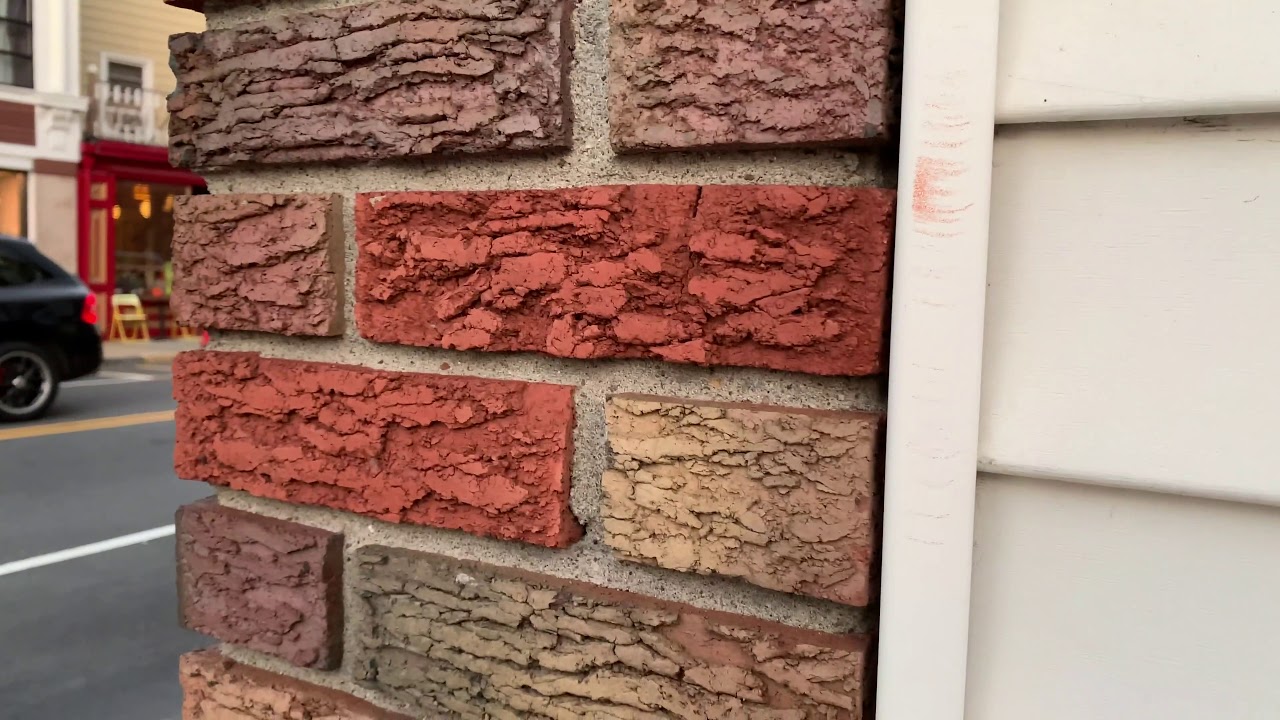 Multimedia
Both the iPhone XS and Pixel 3 offer stereo speaker setups that get quite loud. While one of the two speakers on the XS is pointed downward, as opposed to the Pixel 3's two front-facing speakers, it's hard to tell a difference in how loud or immersive these two phones are – both do well here.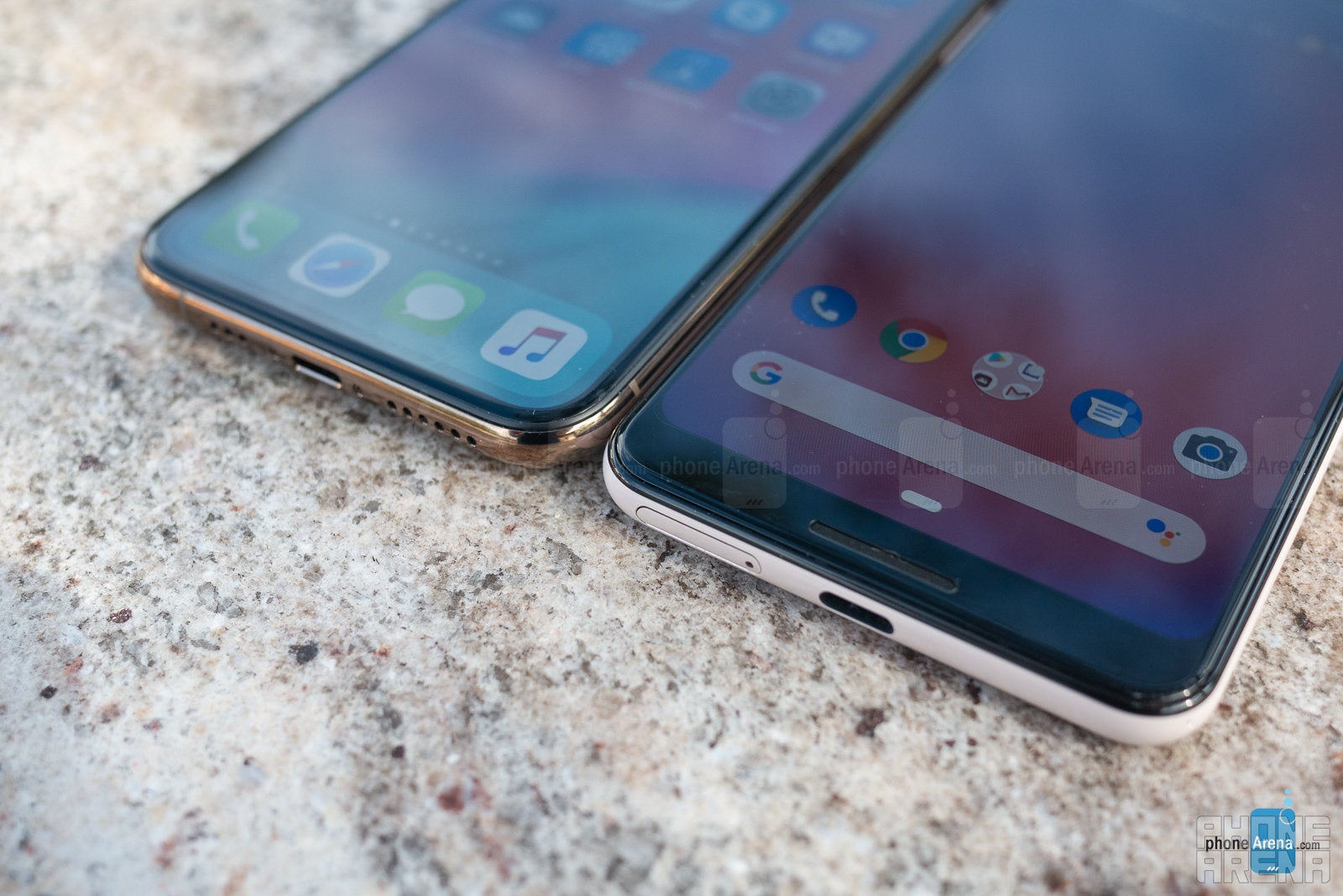 Neither phone offers a 3.5mm headphone jack, but the Pixel 3 does come with a USB-C to 3.5mm adapter and a set of USB-C Pixel Buds, while the XS only offers a pair of Lightning Earpods and nothing else, nixing the 3.5mm adapter from the included accessories. The included Pixel buds do have a little trick up their sleeves, enabling real-time language translation in 40 languages. While not terribly important to your multimedia experience, this is a neat feature to have, but as with most translation services, especially those relying on voice recognition, results aren't perfectly reliable.
Apple Music vs. Google Music is relatively subjective, but there's no doubt that having iTunes to sync your media is a huge advantage for the iPhone XS. With that, we'll be handing this round to the iPhone XS for its superior media support.
Call Quality
Calls on both of these phones are a pleasure. With loud, clear earpieces and speakerphones, we found no pros to calling on one of these devices over the other.
Battery Life
The Pixel 3 and iPhone XS are phones you can use relatively heavily throughout the day and not worry about having to juice up until you're ready for bed. Both phones lasted about eight and a half hours in our custom drain test, and both now support wireless charging.
Where the Pixel easily pulls ahead, though, is in recharge times. The iPhone XS charges from 0 - 100 in an unsurprisingly long three hours, while the Pixel 3 gets the job done in under two. We'll confidently say that the Pixel 3 holds the advantage here, making charging our phones much easier on the day-to-day.
Conclusion
The iPhone XS and Pixel 3 are simply two of the best phones the industry has to offer right now. Both come with class-leading innovations that don't come off as niche or inconsequential, but rather serve to improve fundamental aspects of your phone interactions. Whether that be how you take phone calls, snap pics, consume media, or otherwise leverage your fancy, hyper-capable pocket computer to make your day easier or more fun.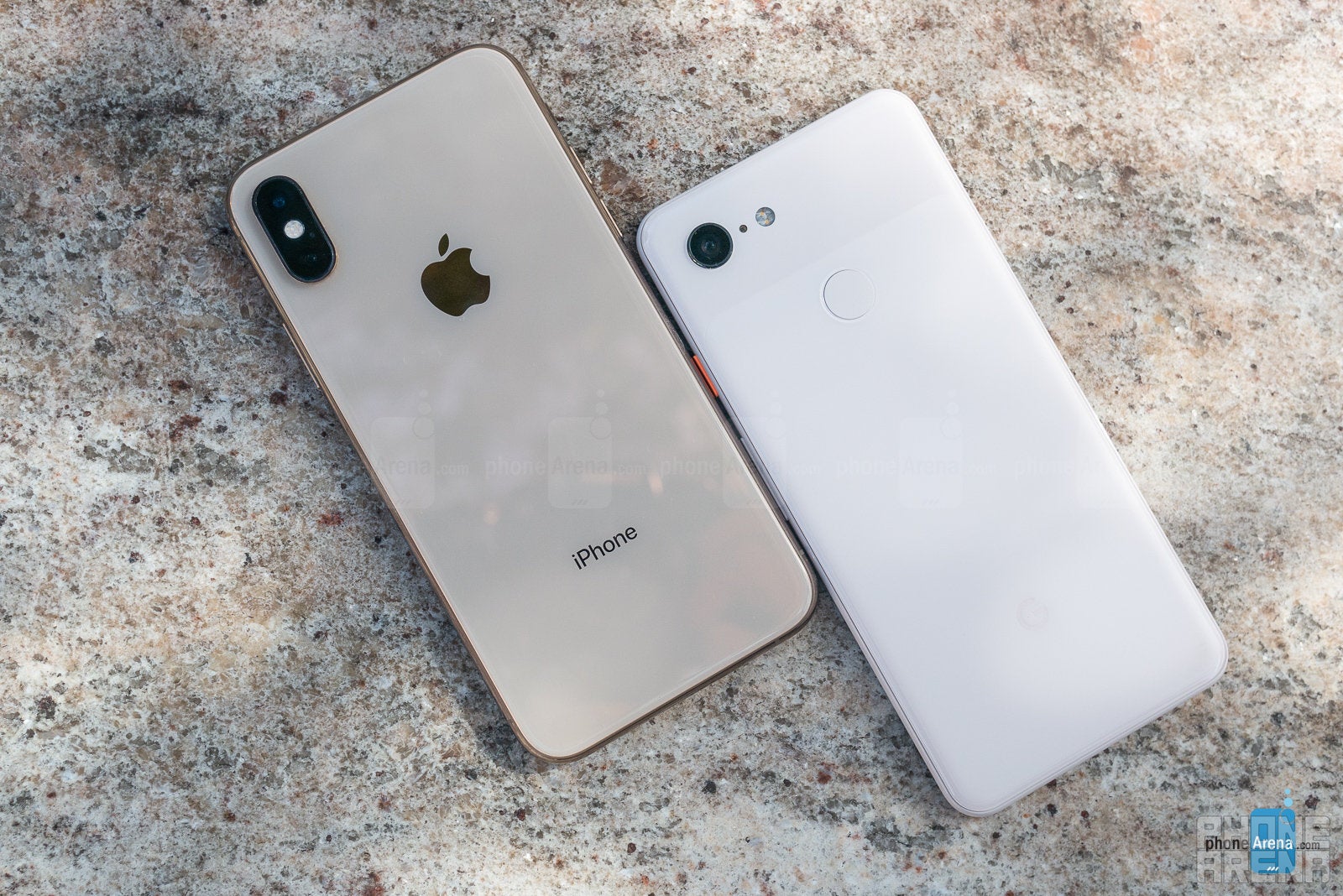 You truly can't go wrong with either of these two devices for these reasons, but there's a few reasons you might choose the
iPhone XS
over the
Pixel 3
.
First is the much flashier, yet refined looks. It simply doesn't get more premium than the look and feel of the iPhone XS. Next, is the premium hardware. The XS blows away all comers in the benchmark arena, and the camera hardware proves itself again to be one of, if not the best. Finally, and perhaps most importantly for some, the iPhone XS gets you as close as you can get to a future-proof device. With software updates typically lasting up to five years, and class-leading hardware inside and out, it's clear which phone will age better.
The Pixel 3 has some promising, cool features – currently and upcoming – and the camera is also one of the best on the market. For now, though, these software innovations don't pack enough of a wallop to floor the mighty iPhone XS and the fully-packed arsenal it harbors.
Pros
Excellent Camera in most situations
Innovative new features like call Screening, Duplex, and Top Shot
Better smart assistant
Lower price
Faster charger in the box
Pros
More versatile camera with telephoto lens and better exposure in varied lighting
Better 4K video capture
Premium, durable look and feel
More intuitive, effortless software and navigation
Better third and first-party software support, presently and long-term
More storage options, higher capacities
Recommended Stories