Deal: Unlocked Google Pixel 3 XL 128 GB is now cheaper than ever (no activation needed)
6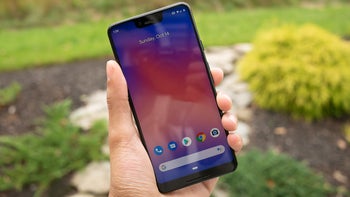 At this very moment, B&H is selling the unlocked Google Pixel 3 XL 128 GB for only $630 (instead of $999.99), thus letting you save $369.99 on it. To be clear, we're talking about a smartphone that comes with no strings attached - you can use it however you want. You may be able to save more than that on all Pixel 3 and Pixel 3 XL models
at Best Buy
, but, in this case, you're conditioned to activate your handset on Verizon, AT&T, or Sprint. In contrast, B&H asks no such thing, although there is one detail to note here: only the pink Pixel 3 XL 128 GB is offered for $630, while the black and white variants are sold at full prices.
Thanks to this B&H deal, the Google Pixel 3 XL 128 GB is only $30 more expensive than the 64 GB variant (currently priced at $599). We think it's definitely worth doubling your phone's storage space for just $30, especially when we talk about a high-end device.
If you want to purchase the Google Pixel 3 XL 128 GB for $630, you should act fast, as B&H says there's a limited supply at this price.