Google Now receives an update for the Olympics and can now handle new tasks
14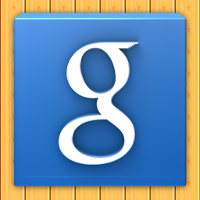 New capabilities for Google Now include the ability to call or send a text message to one of your contacts. You can even press the microphone icon on the search widget and say the name of the person you want to call. For example, you can say "call Ropierre". The name and number is confirmed and the call is made. If you want to send an SMS message, say "text Ropierre". Again, the name and number is confirmed first.
Reminders can now be made in other languages such as German, French, Portuguese (Brazilian), Russian, Japanese and Korean. And you can now set a reminder for a specific upcoming event. You can tell Google how you plan to arrive at this event, and how early you want to be there. Google Now will take care of the rest. For example, let's say you have a flight to catch and you want to be at the airport at a specific time. Tell Google Now the particulars and you will be reminded when it is time to head to the airport so that you can get there as per your schedule.
The ability of Google Now to provide you with the information you need when you need it, continues to set it apart from Siri.
source:
AndroidAuthority