Google Nexus X leaks, HTC's rumored "selfie" phone, and Windows 10: Weekly news round-up
4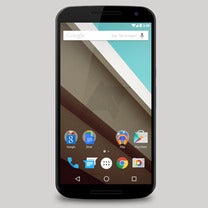 Once again, it is time for our weekly news round-up, where we we give you all of last week's hottest stories. Our list begins with a leak exposing the rumored Google Nexus X smartphone, also known as the Motorola Shamu. Apparently, the phone was snapped in the wild, enclosed in a protective case of some kind and running what seemed to be a version of Android L.
Speaking of leaks and rumors, it is believed that HTC is working on a phone made with selfies in mind – one with a powerful camera and an LED light at the front. If the rumored phone is real, then chances are we'll get to see it on October 8, when HTC is going to hold an event marked by the headline "Double Exposure".
Also on the list of stories you shouldn't have missed is the announcement of Windows 10. Yes, that's the official name of the OS's upcoming release (because 7 8 9, perhaps). Jokes aside, Microsoft is planning on launching Windows 10 at some time in mid-2015.
For more on last week's hottest stories, flip through the slideshow below.