Google Maps updated with enhanced voice guidance
1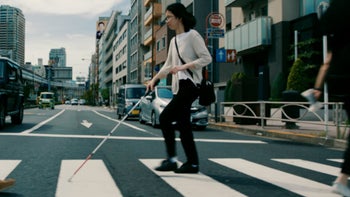 Google is adding some improvements to the voice guidance in Maps, specifically aimed at people with impaired vision. A new feature that gives people the ability to receive more detailed voice guidance will be rolled out to Google Maps starting today.
The Mountain View company also
announced
that new types of verbal announcements for walking trips will make it to Google Maps as well. These features have been specifically built for people with vision impairments, they're not adapted from already available features.
Although the new feature targets people with visual impairments, it can be very helpful for those who want a more screen-free experience on their next walking trip. Detailed voice guidance functions just like the announcements that we're used to hearing at crosswalks or on a bus, so it's great to know that it's just one tap away.
The detailed voice guidance for walking navigation will be available on Android and iOS. For the moment, it will only be available in English in the United States and Japanese in Japan, but support for additional languages and countries will be added in the future.
Once you update your Google Maps app, you can turn the feature on from the Settings menu. Simply select Navigation and you'll find the option to enable "Detailed voice guidance" at the bottom of the list, under the "Walking options."